Contact Us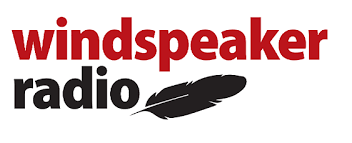 Windspeaker Radio is currently closed to the public until further notice. If you have questions about our programming, upcoming events, or Radio Bingo. Please contact reception at 780-455-2700 or email .
To advertise on Windspeaker Radio, please contact our sales reps below
Stay healthy, wash your hands, and we will see you soon!!
Windspeaker Radio Network
13245 146 St NW
Edmonton, AB
T5L-4S8
General Inquiries: (780) 455-2700
Studio line (Toll Free) : 1-866-454-2813
Download our free app for Apple or Android devices
Windspeaker Radio Programming Inquiries
Music Inquiries
Advertising Dept:
brian@cfweradio.ca - Sales Manager
Check out Windspeaker radio's Programming schedule
Heard a song but don't know who sang it? Visit our Music Playlist here
Find out where to listen to Windspeaker Radio here
Have an event coming up? feature it on "
Moccasin Telegraph
"
Email
details *include a poster if you have one*
Find details about our sister radio station, CJWE Southern Alberta here