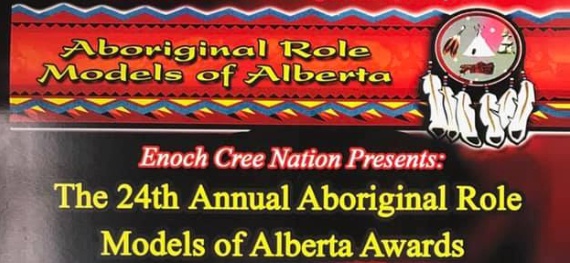 The 24th Annual Alberta Aboriginal Role Model Awards will take place Aug 31 at the River Cree Resort in Enoch
The Alberta Aboriginal Role Model awards honor Aboriginal achievers, acknowledging their contributions to their communities, to Alberta and to Canada.
Awards will be handed out in a variety of categories, including humanitarian, leadership and youth.
Some of this year's recipients include Blood Tribe Chief Roy Fox, Musician Sandra Sutter, Ruperstland Institute Metis Centre of Excellence, Natasha Saddleback, Austin Cunningham, Ron Hepperle, with entertainment from George Tuccaro, Bryan Trottier and Ger Carriere.
For more details, call Irene @ 780-974-2465