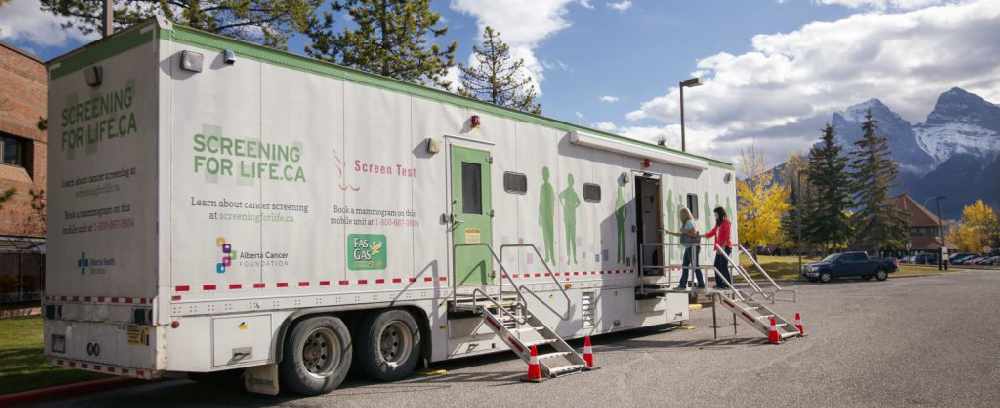 Alberta Health Services' Breast Cancer screening program has gone mobile.
The Alberta Breast Cancer Screening Program is a provincial screening service that provides breast cancer education and screening to women aged 50 to 74.
The main focus of the screening program is early detection because the treatment has a better chance of working in the early stages of cancer.
Two screening mammogram mobiles will be providing services to women in 120 rural Alberta communities until October 12, 2019.
The screen test for early detection of breast cancer has exceeded international standards and will be in Fairview until August 30th.
The AHS mobile will continue its journey to Killiam and Viking this month as well.
All locations can be found on Alberta Health Services website.