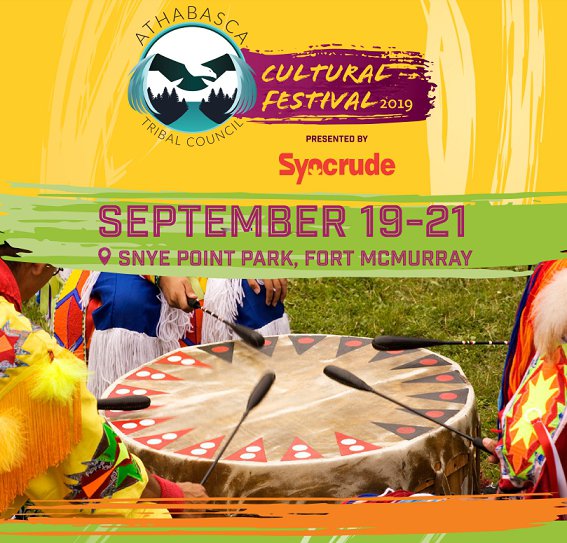 The cultural festival is Sept 19-21 in Fort McMurray
The three-day festival will include 20+ workshops and seminars for artists and the public, Local, national, and international Indigenous artists and performers, an exhibition gallery and gift shop featuring work by local and national artists, a round dance and tea dance with a community feast, artist demonstrations and cultural presentations, and mainstage shows featuring a headliner act and regional performers.
Hosted by Athabasca Tribal Council, this will be a gathering and celebration that welcomes all cultures. The Festival will be both an important community event, and a new cultural tourism attraction for Wood Buffalo.
Full schedule details here