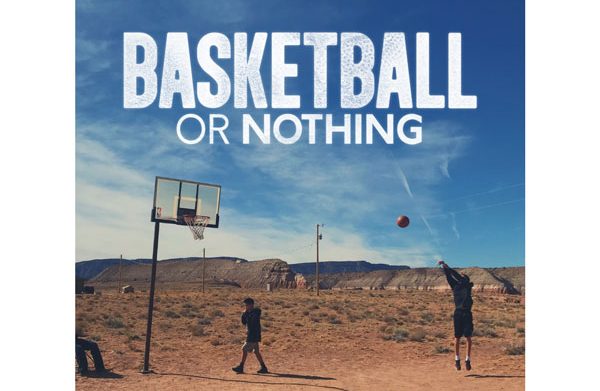 Basketball is a diversion, team member Josiah Tsosie says, but also a chance to hope. "We always dream big"
A new Netflix docuSeries "Basketball or Nothing" examines the hoop dreams of one such team from a rural, Arizona town in the heart of the Navajo Nation.
The series on the streaming service, follows the Chinle High School boys' basketball team as its seeks to capture the community's first state title. But to get there, the players must battle normal teen pressures and the realities that surround them in the nation's largest Native American reservation.
Through the eyes and words of Wildcats coach Raul Mendoza and his players, the series documents how their isolation and experiences in one of the poorest regions of the country have shaped them. The teens speak on living in homes without basic services. Filmmakers show them travelling for hours across the state for games and returning home after midnight while resting on cold bus windows.
PGA golfer Rickie Fowler, who served as an executive producer and whose grandmother is Navajo, told The Associated Press that he joined the project to show audiences the obstacles high school students face on the reservation.
"It was something for me to give back to my Navajo side," said Fowler, who grew up in California. "But I also wanted to show the hardship of what the rez is all about (and) bring awareness…it will be eye-opening."
Fowler said the realities of the reservation are often on his mind when he's travelling around the world to compete in golf majors.