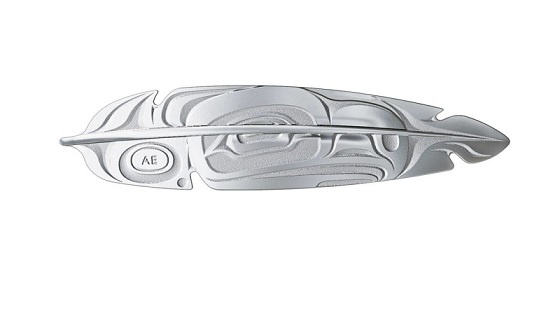 "I feel it is an honour to represent our people in an authentic way,"
Kwakwaka'wakw/K'omoks artist Andy Everson from Comox valley in BC, has minted a special connection to the area.
Everson said the opportunity to design a coin for the world stage provides an opportunity to showcase his culture and heritage.
The feather coin has an engraved side profile view of an eagle head, presented in the Northwest Coast formline style.
Framed by the coin's feather-shaped contour, the eagle's eye and downward-curving beak are surrounded by variations of split-U forms that recreate the eagle's facial features and feathers.
Everson said he designed the coin to be minted in either silver or gold.
The feather coin has since sold out, but you can find more information on it here
Last year, the Royal Canadian Mint released Everson's pure gold ultra-high relief ancestor moon mask coin, which had retailed for $2999.95.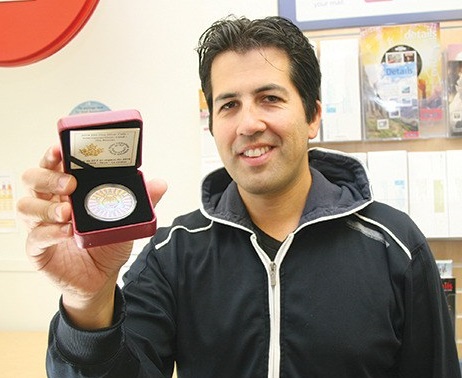 Artist Andy Everson