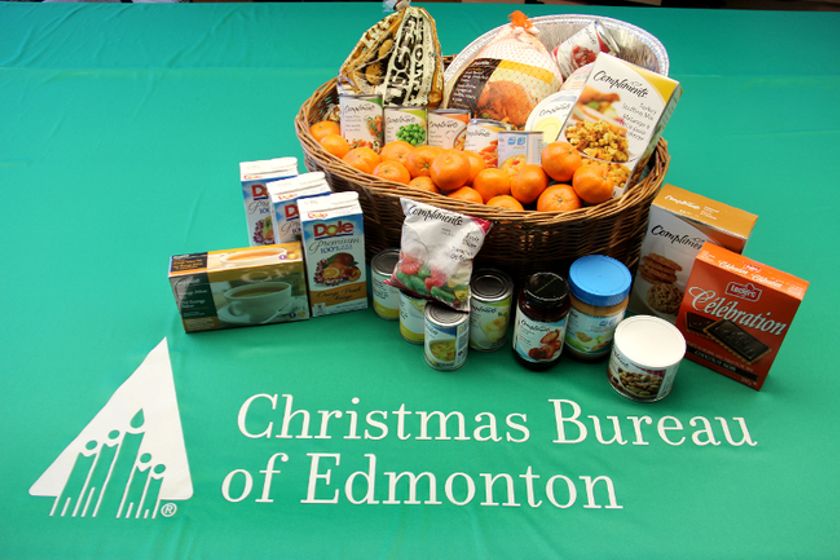 To recieve services from the Christmas Bureau, you Must be a resident of the City of Edmonton. For those residing outside the corporate limits of Edmonton, please visit 211.ca for assistance in your region.
How to Apply for Christmas Services
Apply once! Multiple applications from the same household will result in a delay in processing the application.
Already part of an agency - If you are already associated with one of several social service agencies in Edmonton, you can apply through an approved screening agency (click for agency list) that will assist you with the application process.
Apply online - Click here to apply online directly to the Christmas Bureau. You will need to upload all requested documentation before you can submit your application. Be sure to carefully read the instructions and have ready, in PDF format, the necessary documents to upload with your application. If you are missing documents, you will not be able to submit your online application.
Download the application and submit by mail, fax or scan and email - Click here to download the application. You will need to submit all required documentation with your application. Be sure to carefully read the instructions and submit the full documentation with your application.
Apply by phone - phone lines will be open October 15, 2019 - If you apply by calling Intake Phone Line – 780.414.7695 - we will assist you; however, you will still be required to submit the necessary documents to determine eligibility for 2019. Our Intake Worker will assist you and explain what is required.
Walk-In applications will only be accepted starting November 1, 2019 at the Jerry Forbes Centre – 12122 68 Street between the hours of 9 am to 4 pm, Monday to Friday, excluding Statutory Holidays. Please ensure that you bring all necessary documentation and identification as listed below.
Walk-In applications will also be accepted by the following agencies (you don't need to have an association with them):

Bissell Centre - 10527 96 St
Boyle Street Community Services - 10006 105 Ave
Edmonton Vietnamese and Chinese Seniors Association - #6, 10650 101 St
McMan Youth Family and Community Services - 12604 126 St
Mosaic Centre - 12758 Fort Road
Oliver Centre - 15830 100A Ave
Terra Centre for Teen Parents - 9930 106 St
WECAN - 248 Riverview Crossing
Find more details on the Christmas Bureau of Edmonton here