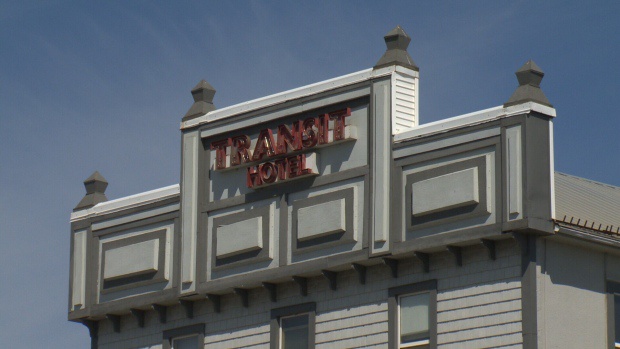 The former 40-room hotel first opened it`s doors on Sept. 11, 1908
The Gathering Place/Mawacihitowin Otah, a local community space for Edmonton's homeless population, is closing its doors after a group of local business owners and the Fort Road Business Association appealed NiGiNan's permit allowing operation in the former Transit Hotel.
NiGiNan was approved for a City of Edmonton restaurant permit, as advised by the planning department, to run the Gathering Place in the old restaurant space of the Transit Hotel. Letters were soon sent out to community members and business owners in regards to the permit. At that time, the Fort Road Business Association along with a few local business owners hired a lawyer and brought NiGiNan to the appeal board. NiGiNan's permit was revoked as of September 19, 2019.
The Gathering Place opened up in the former Transit Hotel in November 2017 to provide people experiencing homeless a place to connect with loved ones, have a hot meal or just take a break from the constant battle of surviving on the streets. In August 2019, NiGiNan surveyed the community members accessing the Gathering Place and found that out of 579 people queried, only 105 people were experiencing homelessness.
The remaining 474 people were considered working poor – Edmontonians who were unable to afford both food and rent. Many of the patrons were single mothers with children stopping in for breakfast before heading to school.
In August, The Gathering Place served meals to 474 people, less than a quarter of whom identified as homeless.