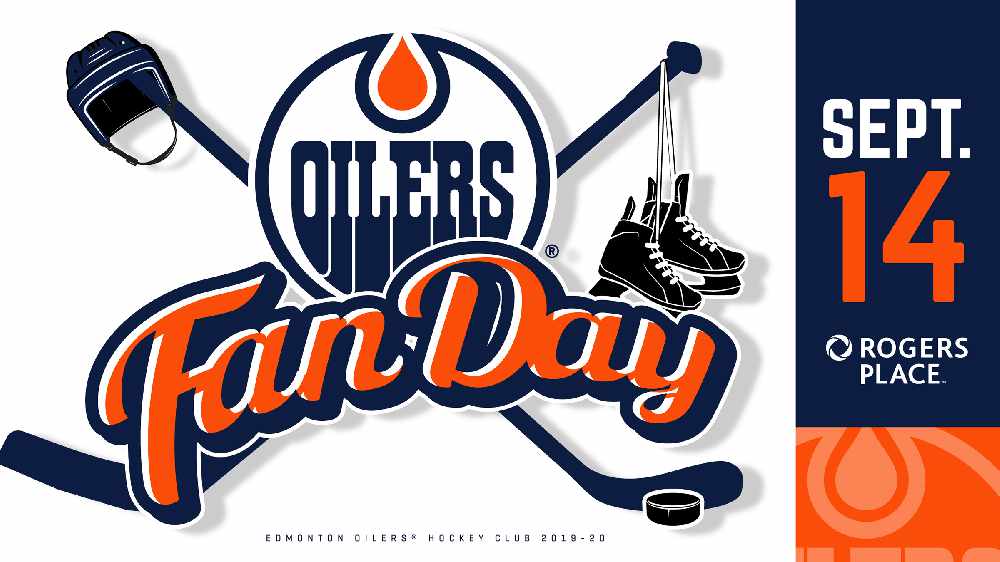 Fan Day is a free event for Oiler Fans, which goes from 11:00 AM to 3:30 PM on Sept 14.
The second annual Edmonton Oilers Fan Day will be held on Saturday September 14 at Rogers Place in Ford Hall.
Fan Day will feature the opportunity to watch an open Oilers practice beginning at 12:00 PM and concluding at 1:30 PM.
Throughout the day, there will be many family-friendly activities to keep fans of all ages entertained, including testing your hockey skills in the Hockey Zone, meeting the Oilers mascot Hunter in the Kids Zone and view the Oilers artifacts on display.
Fans will also have the opportunity to browse game-worn jerseys from various eras in Oilers history, in addition to Oilers new and game-used equipment at a Mini Locker Room Sale.
The Oilers new Third Jerseys for the upcoming season will also be showcased at the annual fan day.
Tickets are free and fans will be treated to an open practice starting at noon.