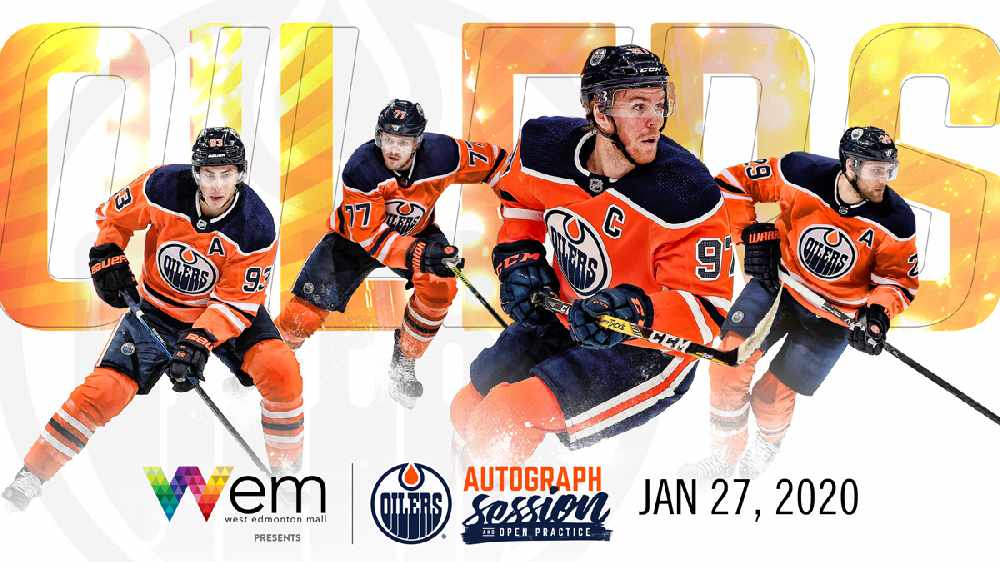 The practice will take place from 3:30 to 5 p.m. at the Ice Palace, followed with player autographs from 6 to 8 p.m.
On Monday January 27, you will get to see some of your favourite Edmonton Oiler players up close at West Edmonton Mall.
This is an exciting and unique opportunity for fans to connect with their favourite players, so be there early to secure your spot!
The team will hold an open practice at the Ice Palace from 3:30 to 5pm, followed with an autograph session from 6 to 8 p.m.
Details here