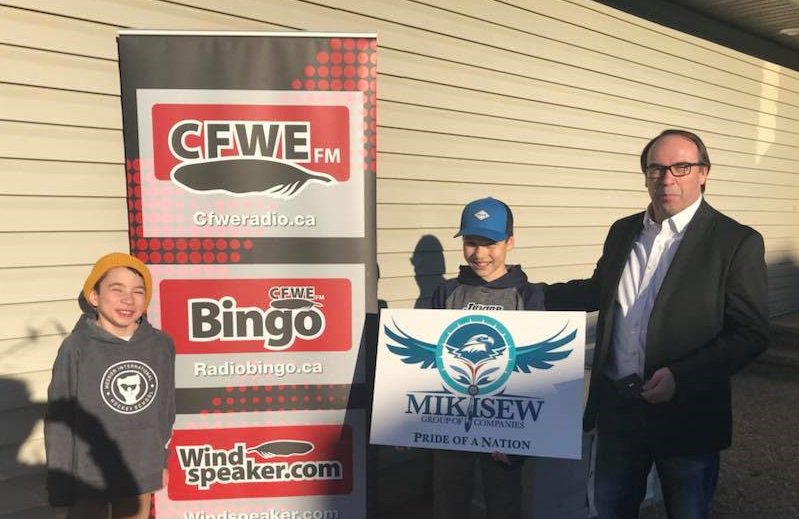 In 2018, Windspeaker Radio Sales Manager Brian Labrie made a donation to Parker and Cruze Flett and their cause
"I was overwhelmed by their compassion and consideration of kids their age, who don't have the opportunity to play hockey," - Allison Flett, Parker and Cruze's mother
The "Fort Mac Hockey Bros" are gearing up for another season of fundraising.
For the second year in a row, Parker and Cruze Flett are collecting hockey equipment, which they plan to give to kids who can't afford to play Canada's favourite pastime.
All gear collected will be donated to youth in communities across the RMWB including Fort Chipewyan, Fort McKay, Conklin, and Janvier.
The 'Fort Mac Hockey Bros' have also partnered with the Northern Lights Health Foundation and will be donating a hockey themed tree to this year's Festival of Trees. The tree will be featured in a live auction on November 16.
Last year, the Flett's tree raised a record breaking $100,000.
This year's winning bidder will get the opportunity to join the Flett brothers as they hand out all the donated gear to Youth in need.
Anyone wishing to help out, can drop off items at the drop box outside 196 Pliska Cres in Fort McMurray or by emailing fortmachockeybros@shaw.ca