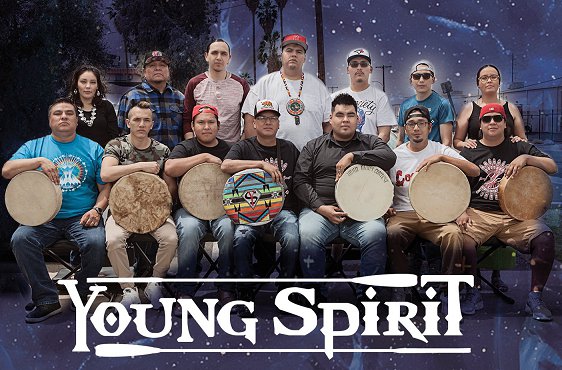 Young Spirit joins a growing roster of diverse artists including Canadian Country Music Artists, comedians, impressionists and speakers.
First Nations drum and vocal group Young Spirit has signed to the international roster with Sakamoto Agency.
Based out of Lethbridge, Sakamoto offers artist representation and Booking, Event programming & production services.
While Young Spirit has spent years touring the Pow-Wow and Round Dance circuit throughout North America, they are perhaps best known for their nomination at the 61st Annual Grammy Awards in the Best Regional Roots category, and the viral media sensation they created when performing on the red carpet leading up to the awards.
Founded in 2001 at the Frog Lake First Nation, Young Spirit (oskiyak kīsik in Plains Cree) has quickly become one of the most in-demand and respected groups on the Pow-Wow trail and the Round Dance circuit, first singing at the Samson Cree First Nation Pow- Wow the same year they formed. Since then the group has never looked back, traveling ceaselessly throughout Canada and the United States.