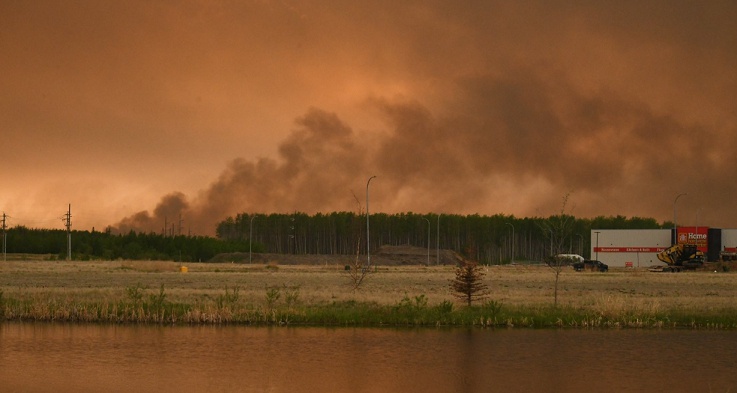 The new alert comes weeks after return
More wildfires in northern Alberta have forced more residents from their homes in the province
Evacuation orders were issued overnight for Le Crete and other rural properties and reserves in the High Level area.
Nearly 5000 people in High Level and surrounding areas were evacuated due to the wildfires in May and were finally let back into their communities on June 2nd.
Earlier this week, people in the area of Indian Cabins were told to evacuate immediately due to another fire.
Residents of Trout Lake were also ordered to leave due to a fire that's burning near Slave Lake.