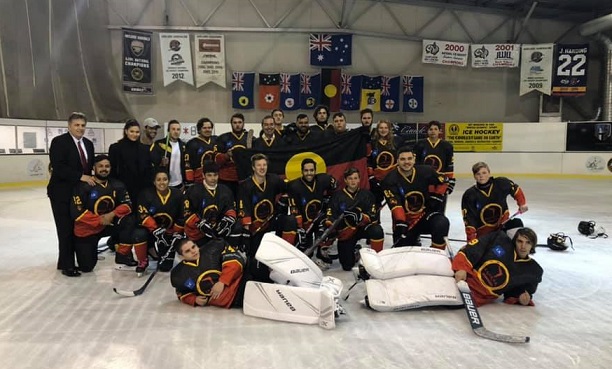 The Kaurna Boomerangs—Australia's first representative indigenous ice hockey team
Players on Australia's first indigenous ice hockey team will travel to Alberta this week to make their international hockey debut
Australia's first Indigenous ice hockey team, the Kaurna Boomerangs is traveling to Alberta for a cultural exchange this week.
The team will make their international hockey debut on January 13, when they play the Maskwacis Hawks at Four Nations Arena, Game time set for 1pm.
Members of the Boomerangs will also get to visit the Calling Lake Minor Hockey Association, and the Bigstone Cree Nation.
During the trip, players will also get to experience fishing and snowshoeing, while learning about the culture of Alberta's First Nations.
The tour will help showcase the power of the sport, the game of hockey in particular, and how it can unite nations and cultures from around the world.
The team will also get the opportunity to attend Edmonton Oiler & Oil Kings Hockey games at Rogers Place.
The Boomerangs emerged from the Ice Factor Program, which was set up 15 years ago to help re-engage disadvantaged students at risk of leaving school. Players range in ages between 13-18.
The State Government has given the team a $60,000 grant for the trip to Canada.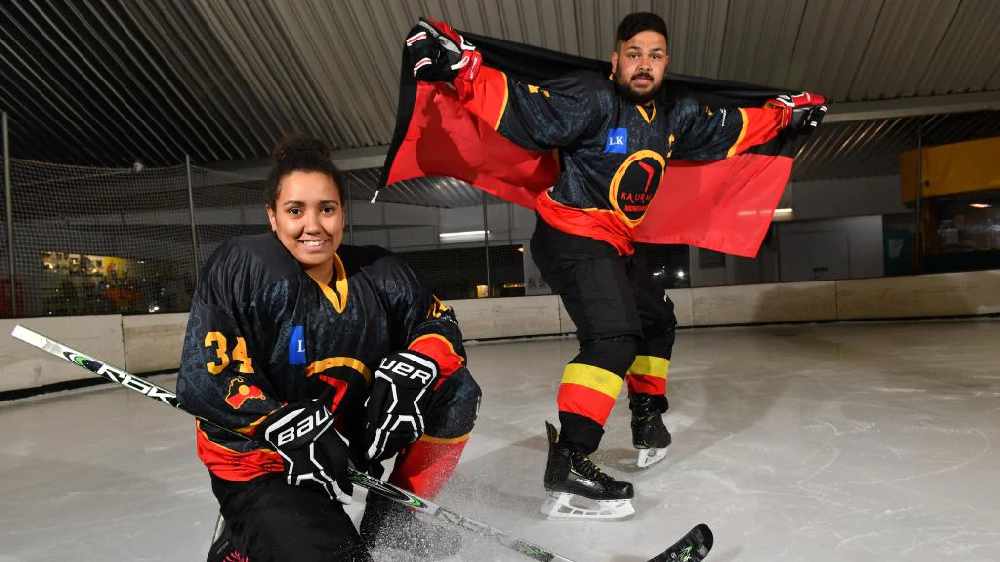 Kaurna Boomerang ice hockey team players Jasmine Harding and Michael Burgoyne