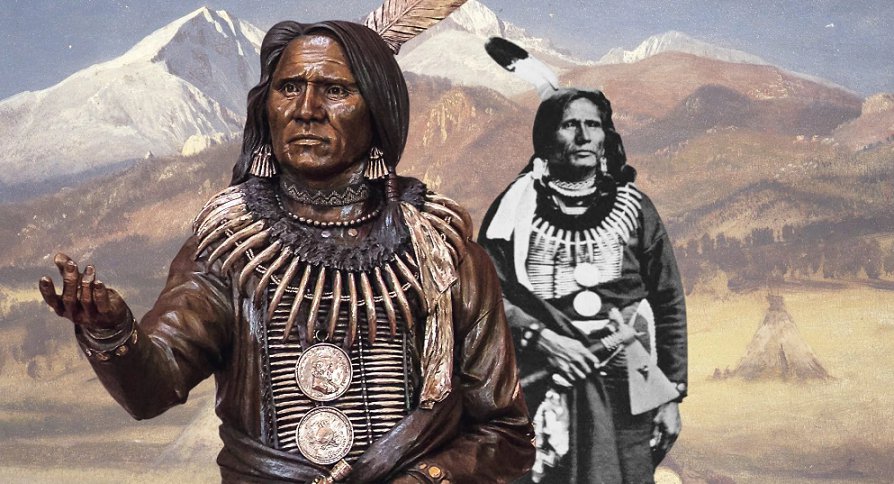 'He is not only a hero to Nebraskans, he is a hero to Americans'
Standing Bear, the Ponca chief recently honored in a bronze statue in Washington DC, will now have his story brought to the silver screen.
Anonymous Content, the same company that produced Academy Award-winning movies such as "The Revenant" and "Spotlight," announced it will make a movie based on the book "I am a Man" written by University of Nebraska-Lincoln journalism professor Joe Starita.
Starita said he heard about Standing Bear's story about 13 years ago: How the Ponca tribe was forced off their native land of Nebraska to Oklahoma and how Standing Bear disobeyed U.S. Army orders, and walked 600 miles in the dead of winter to fulfill a promise he made to his dying son to bury him back in the sacred earth of his homeland-only to be arrested.
That led to a landmark court decision that granted Native Americans civil rights under the law. and Standing Bear's famous speech:
"My hand is not the color of yours but if I pierce it, I shall feel pain. If you pierce your hand you shall also feel pain. The blood that will flow from my hand will be the same color as yours. I am a man. The same god made us both."
The announcement of the movie comes just a few days after a bronze statue of Chief Standing Bear was unveiled alongside other American heroes in Statuary Hall of the U.S Capitol.
The bronze sculpture is 10 feet tall and depicts Chief Standing Bear with his arm stretched out -- depicting him in a courtroom trying to get equality.
Filming is expected to begin next fall with a release date of late 2021.