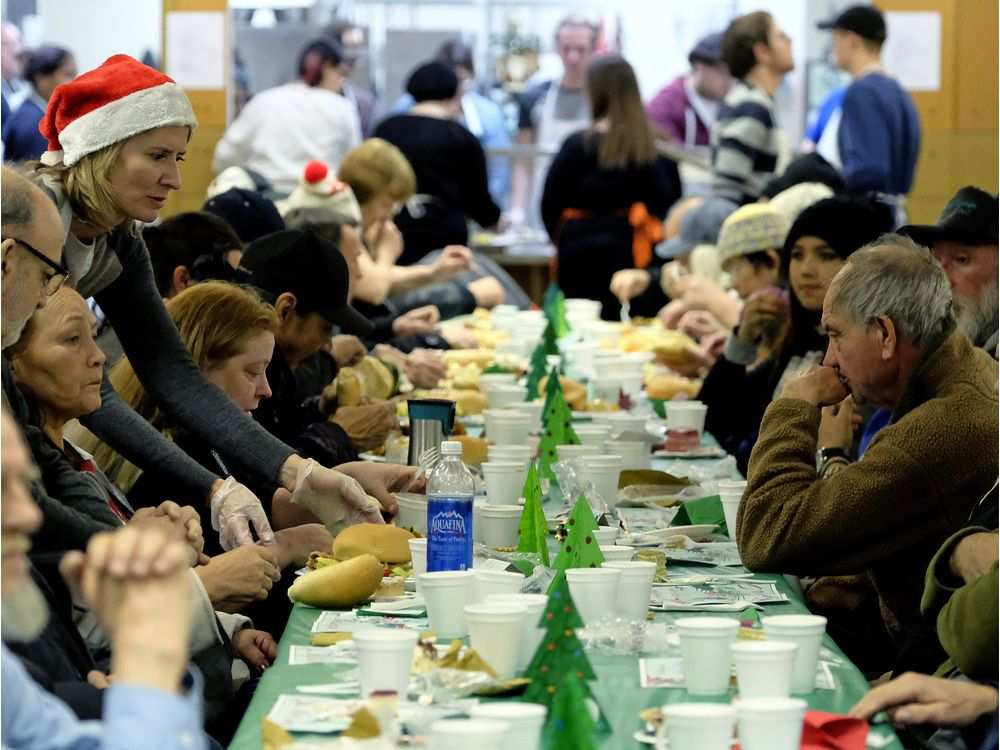 Anyone wishing to donate warm clothing or funds for meals can drop off donations to 9908-106 Avenue in Edmonton.
Hungry clients of Edmonton's Hope Mission were served a warm Christmas meal Monday evening.
Roughly 500 Christmas dinners were served, with turkey, mashed potatoes, carrots on the menu.
More than a hot meal, these Christmas banquets offer an opportunity for friends and family to celebrate together, something that can be hard to come by for those living lonely on Edmonton's streets.
Hope Mission helps city families experiencing poverty. The organization typically serves 1,200 meals every day, 365 days a year.
Volunteers helped put together and serve the banquet, made possible by donations from local grocers and retailers as well as donations from people in the community.