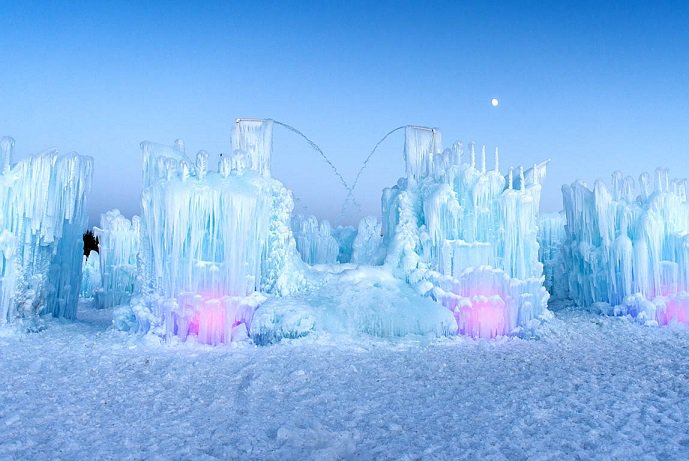 Depending on weather, the castle could open as early as January
The castles, which feature 30-foot ice towers, slides, thrones and other formations that are lighted at night, are created by Ice Castles LLC, a Utah-based entertainment company that was founded in 2011.
The ideal temperatures to build the castle ranges from about -8 C to -17 C. Last year's event closed in March.
Edmonton was the first Canadian city to host the exhibit and the first city ever that Ice Castles returned to for a second season in a row.
2020 would mark the fifth year the castle has been built in Hawrelak Park.