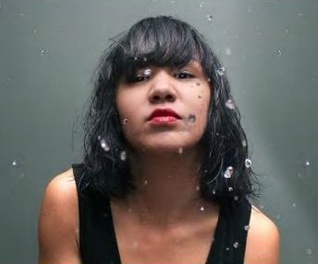 Students and staff at four schools in Peace Wapiti Public School Division (PWPSD) will welcome rising Inuk pop artist Kelly Fraser for half-day sessions during the PWPSD Indigenous Speaker Series on September 23-24
Kelly Fraser's sessions may include a presentation on Inuit peoples in Canada, teaching Inuit games, or a songwriting workshop.

"It's important to protect our culture and protect our language. It's important to put it in our music. I want everyone to enjoy a different language, a different culture. I especially want Inuit to feel proud of listening to music that is mainstream, but in their own language. I'm proud of being Inuk, I'm proud of where I come from, I'm proud of the resiliency my people have had for thousands of years, and even when really bad things have happened, we're still here. We still have a strong culture and language and I'm here to preserve it."

Indigenous Speaker Series Schedule:
·Monday, Sept. 23: LaGlace School (morning) and Beaverlodge Elementary School (afternoon)
·Tuesday, Sept. 24: Bezanson School (morning) and Teepee Creek School (afternoon)
Students and families are also welcome to attend a performance by Ms. Fraser at the Grande Prairie Regional College (GPRC) Student Welcoming Celebration at 6:00 p.m. on Wednesday, September 25. Admission is by donation to GPRC's Room of Plenty food bank.

About Kelly Fraser:
Originally from Sanikiluaq, Nunavut, Kelly Fraser is a rising Inuk pop artist in Canada who blends modern music with traditional Inuit music to strengthen Inuit culture and language, and to promote the Inuit way of life to young people across Canada. Her second album, ᓄᓕᐊᔪᒃ (Sedna), garnered her a nomination for Indigenous Album of the Year at the 2018 Juno Awards and Best Pop Album at the Indigenous Music Awards. In 2019, she received the Indspire Youth Role Model Award. Sharing her personal struggles through songs written with a mix of English and Inuktitut, Ms. Fraser is an inspiration to Indigenous youth.