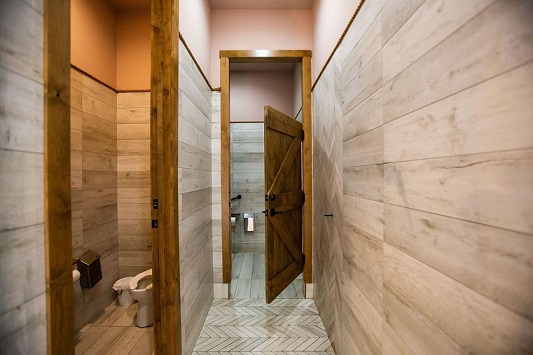 "It feels good, It's an honour, you know, to have a clean washroom ... in a small town like Lac La Biche when there's only like a couple thousand people that live here."
The Beaver Hill Shell in Lac La Biche was announced Tuesday as having the best public restroom in Canada, beating out contenders for the title at sleek eateries in Vancouver, Toronto and Quebec City.
Its men's and women's restrooms feature floor-to-wall tiles, topped with a heavy rope that lines each room and ties it together, and sits about three feet below a high ceiling that holds elegant, but simple, chandeliers.
The contest criteria considered things like cleanliness, visual appeal, innovation, and unique design elements.
This is the second year in a row that an Alberta washroom has taken the top spot in the national contest, which is decided by public voting.
In 2018, facilities at a car dealership in St Albert took top prize.