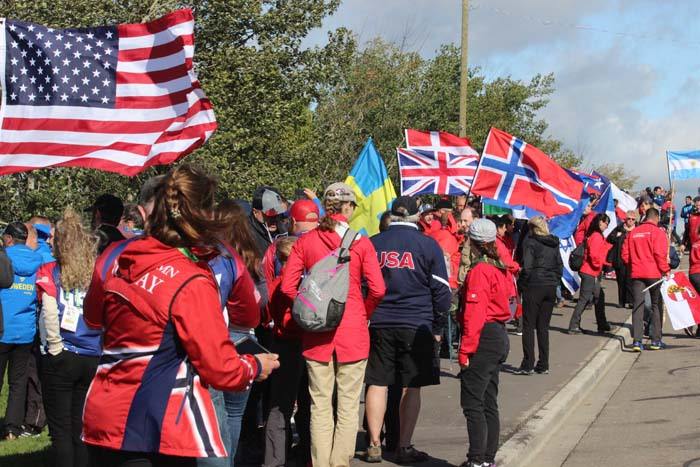 Achers from around the world are in Lac La Biche this week for the 2019 World 3D Outdoor Archery Championships
Lac La Biche is the smallest community ever selected to host a world 3D event. The championships are held around the world every two years.
This week, Lac La Biche County is hosting global athletes competing in the World 3D Outdoor Archery Championships at Lakeland Archers' Herb Erickson shooting range.
The Archery facility and range will host most of the games at the beginning of the World 3D Archery Championships but, the finals will be played out at the Lac La Biche Mission Site.
Archers from Uruguay, Uganda, the United States, Chile, Croatia, the Czech Republic, Finland, France, Slovakia, Slovenia and across Canada will compete between Sept 2-Sept 7.
Live results can be found here
Also, In conjunction with the 2019 World Archery 3D Championships, the Lac La Biche Agricultural Society and Lac La Biche County are co-hosting a rodeo night, Sept 6, at the AG grounds, which is open to tournament guests and County residents. Admission is Free!