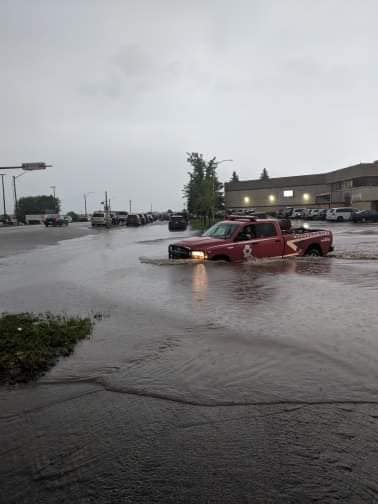 (Maskwacis Firefighters/Facebook)
Fire Crews dealt with heavy rainfall over the weekend
Maskwacis firefighters spent Saturday night battling lots of water.
Around 8pm rain started to pour down on the community which is south of Edmonton.
The heavy rain created a giant puddle by the Samson Cree Nation gas station, resulting in firefighters pulling two vehicles from the 3 foot deep puddle.
In addition to the massive puddles, an outdoor pow-wow was flooded out.