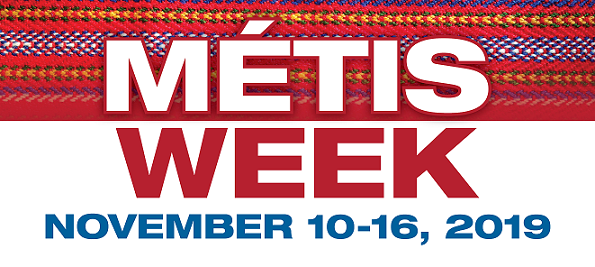 Métis Week (November 10-16) is an opportunity for the Métis in Alberta to share their stories, history, and culture with the rest of the world.
November 4th
Representatives from Treaty 6 and The Métis Nation of Alberta as the 5 flags (Canada, Alberta, Edmonton, Treaty 6 and Métis) are raised for the first time on the new City Hall Plaza flag poles.
Location: Edmonton City Hall Plaza by Flagpoles
Time: 9:45 a.m.
Vedettes from the Ceremonial Mounted Troop Colour Guard will also be in attendance to tangibly recognize the land Edmonton sits on is traditional Treaty 6 First Nations and Métis territory.
November 10
Louis Riel Commemorative Walk
Gather at St. Margaret's Church Historic Site at 9:45 a.m.
Click here for event details, locations, maps, and poster.