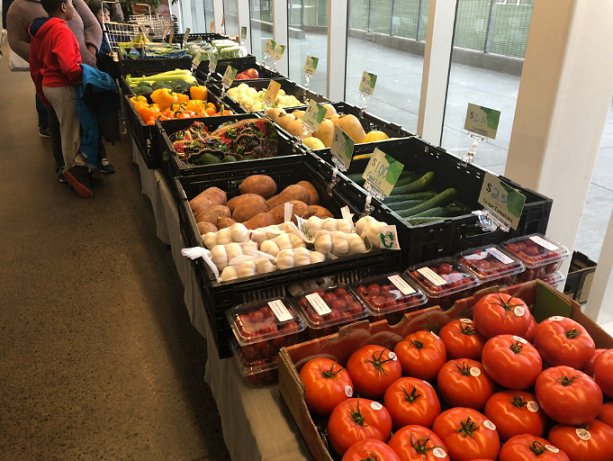 Fresh Routes is limited to Wednesdays at the Clareview Rec Centre, but senior's complexes, low-income neighbourhoods and LRT stations are likely future spots.
A different kind of food truck launched in Edmonton on Wednesday with the goal of bringing "healthy, fresh, and affordable food into neighbourhoods facing barriers."
The not for profit "Fresh Routes Mobile Grocery Store" pilot project launched at the Clareview Rec Centre on Wednesday.
The initiative sees the truck pull up to a venue before its contents are unloaded and then a pop-up shop is set up for people looking to buy food.
Ward 4 Councillor Aaron Paquette first pitched the idea for the pilot project about a year ago, and hopes it will be successful and then expand to other parts of the city.
Calgary has a similar program, a refurbished transit bus is filled with affordable produce instead of passengers.
The refrigerated food truck offers consumers vegetables, fruit, eggs and other products at or just above cost.
More information about the program and a full list of partners can be found here.