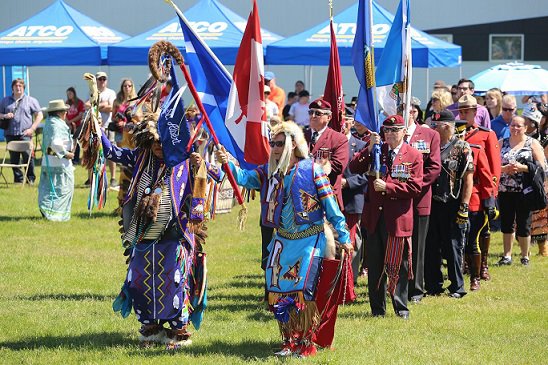 The event runs from noon to 4:30 p.m.
St. Albert's second annual missing and murdered indigenous women walk is on June 23.
The walk comes in the wake of this month's release of the report of the National Inquiry into missing and Murdered Indigenous Women and Girls, which found that thousands of Indigenous Canadian women had gone missing or been murdered in recent decades due to a deliberate pattern of human rights violations perpetuated by the Canadian government.
It gets underway at 11am at Lions Park.
Walk participants will be back at Lions Park by noon for the grand entry for the 10th annual National Indigenous People's Day event in St. Albert.
This year's event will feature an array of performers demonstrating Inuit throat singing, First Nations drumming and dance, and Métis-style fiddling and jigging, guests will get to make dreamcatchers, learn about St. Albert's Healing Garden, and chat about Indigenous culture with elders in the elders' tent.
The event will also feature a tribute to Tom Ghostkeeper, the St. Albert Métis elder who died earlier this year.
Ghostkeeper had been the host of St. Albert's Indigenous People's Day event since it started.
Area elders will perform an honour song for Ghostkeeper and wrap members of his family in a blanket as part of this weekend's event.
Métis dancer Luc Gauthier will serve as this year's host.
More details on St Albert's celebration here