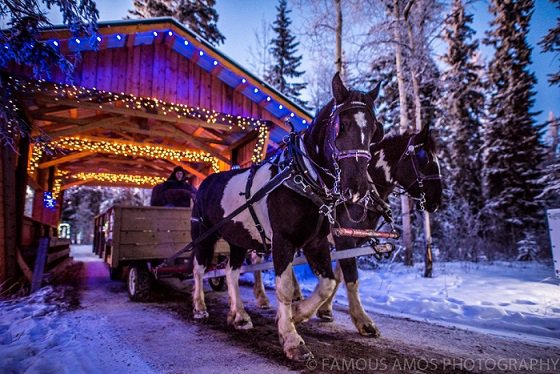 "This year there's 12 different charities, plus we give to 21 schools for their hot lunch program."
The 11th annual Northern Spirit Light Show in Grande Prairie opens to the public on Thursday, November 14.
The public will be able to take a carriage ride, or drive their own cars, through Evergreen Park, and see the over 200 light displays.
It will cost you $15 to take a car past the displays, and wagon rides run $5 per person, except for kids 10 years old or younger, who get to ride for free.
Money raised will pay for the expenses, with the rest of the money going to local charities in Grande Prairie.
Organizers say just over 8,000 people took in the light show last year.T
There's over 200 displays, which include everything from stars and lights in trees, to decorated tow trucks, and even a giant tooth.
The Northern Spirit Light Show opens to the public Thursdays through Sundays from November 14 until December 1.
Starting on Thursday December 5, the event will be open every day, except Christmas Day, until Tuesday December 31.
Vehicles will be allowed in from 6 p.m. to 10 p.m., while the horse carriages will only run from 6 p.m. to 9 p.m.