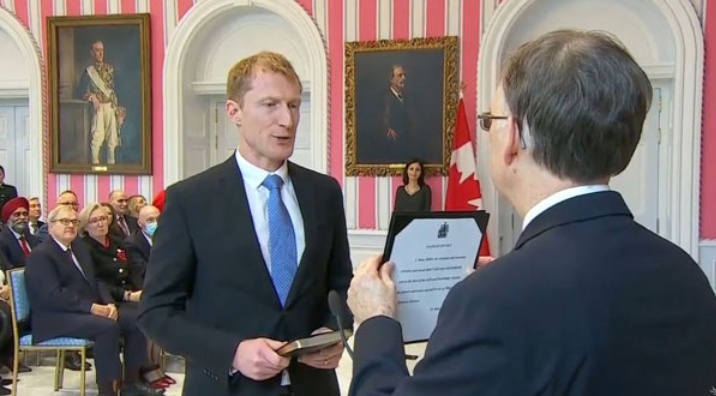 Indigenous Services Minister Marc Miller reads the oath of Office during the swearing in ceremony November 20
Bennett keeps Crown-Indigenous portfolio, Dan Vandal becomes northern affairs minister and Marc Miller takes over Indigenous services
Carolyn Bennett will continue to serve as minister of Crown-Indigenous affairs, following a swearing-in ceremony at Rideau Hall in Ottawa on Nov. 20.
Bennett. 68, has served in the portfolio since 2015, and held on to Crown-Indigenous relations responsibility after the Trudeau government decided to divide the department and create a new department of Indigenous Services and put northern affairs into a separate portfolio.
Marc Miller was also named minister of Indigenous services, the department that handles services that Ottawa provides directly to Indigenous people. Miller takes over from Seamus O'Regan who moves to the Natural Resources portfolio.
Dan Vandal, a Metis MP from Winnipeg was named Minister of Northern Affairs.