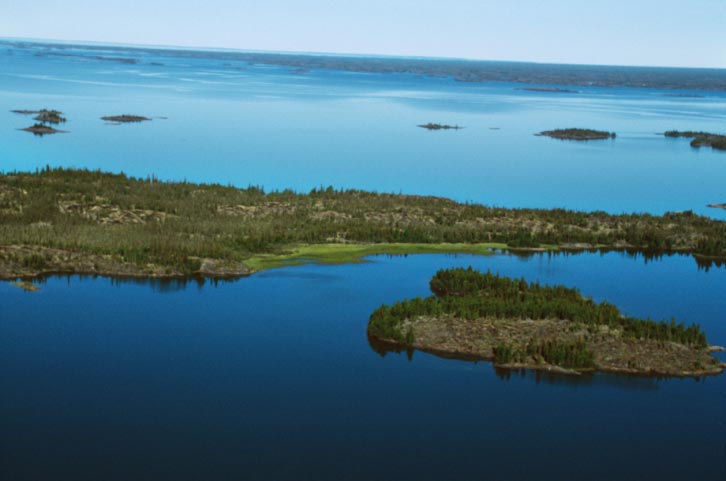 Great Slave Lake, Northwest Territories
The search efforts focused on the northern shores of Great Slave Lake from Yellowknife to Gros Cap and from Hardisty Island to the Mackenzie River.
A boat that was being used by four missing fisherman on Great Slave Lake in the Northwest Territories, has been found submerged.
Stacy Linington, 59, is from Hay River, N.W.T.
Daniel Courtoreille, 51, Michael Courtoreille, 50, and Jason Fulton, 40, are all from the Lesser Slave Lake area in central Alberta.
Police, military aircraft and a Canadian Coast Guard vessel are continuing the search.
The men failed to return as planned after leaving Hay River early Sunday morning to check nets at Sulphur Point on the south shore of the lake.
Earlier on Wednesday, RCMP said rescue agencies were using an underwater robot to examine the crew's boat, which now lies submerged in Great Slave Lake.
The families of those affected have been making their way to Hay River, where the town's friendship centre is providing what comfort it can.