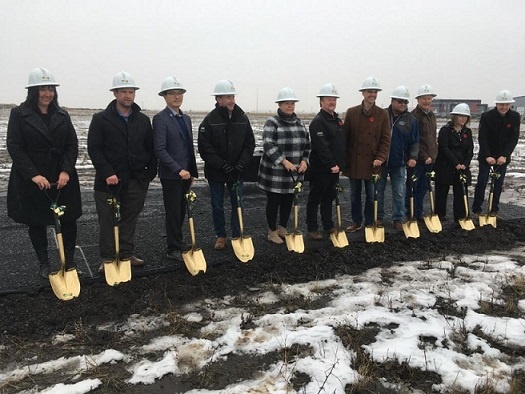 Officials and dignitaries gather to break ground on the company's new office building in Grande Prairie
"I feel really good about the prospects for this community, and I think the resource that we're working on, on behalf of Albertans and British Columbians, is going to be very good."
Seven Generations Energy's new building will be a size of roughly 60,000 square feet with around 170 offices.
Construction of the project is slated to begin in the upcoming weeks, and they are expecting to be finished in April of 2021, with a total investment of nearly $35 million for the land and the building.
Marty Proctor, CEO of Seven Generations, says they wanted to build this because he believes this area is worth the investment.
"It's important to us to make Grande Prairie more of a home for us where we have a single office where we can all come and collaborate together and be even more of a part of the community then we've been."