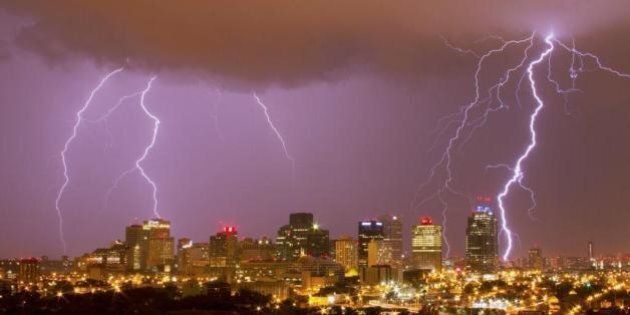 Conditions are favourable for the development of dangerous thunderstorms that may be capable of producing damaging wind gusts, damaging hail and heavy rain. Severe thunderstorms with hail as large as golf balls and strong winds exceeding 100 km/h are possible late this afternoon. These severe thunderstorms are likely to persist into the late evening hours.
It's setting up to be a stormy evening in central Alberta with the potential for storms that could produce a tornado.
The highest chance of severe storms will be over areas from Edmonton south to Red Deer and east to Lloydminster. The highest risk for storms that might produce a tornado is in east-central Alberta this afternoon and early this evening.
Environment Canada said that the severe storms this evening is some areas will have large hail (possibly larger than golf balls) and gusts over 100km/h.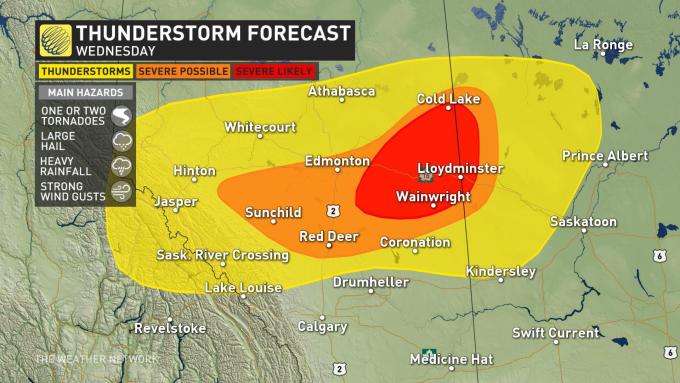 Photo: Weather Network