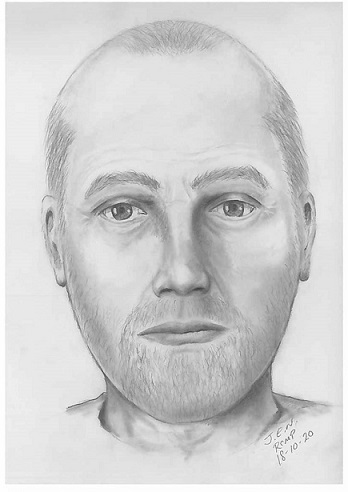 "The man appears to be Caucasian with possible mixed ancestry (Indigenous)"
On Oct. 6, 2018, the Slave Lake RCMP located human remains at a rural area near the Town of Slave Lake. The RCMP Major Crimes Unit and Slave Lake RCMP are investigating this as a homicide.
The victim is male and is believed to be older than 45 years old. He appears to have had facial hair (stubble beard) at the time of death and balding. It's believed he was deceased for a prolonged period of time.
Those with information can contact the Slave Lake RCMP at 780-849-3045 or their local police.
Below is a RCMP composite sketch and model rendering to help identify him.