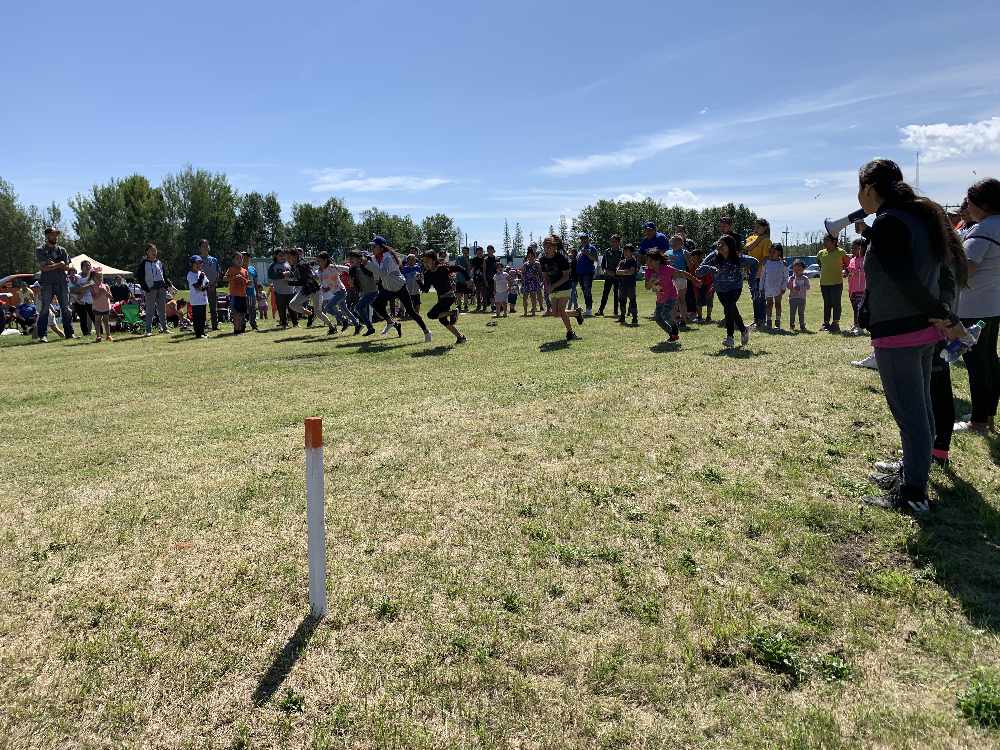 Lots of smiling faces during the races for the Paul First Nation Treaty Day
The annual event is being held in the heart of the community
July 16th marked the annual Treaty payment and Sports Day in the Paul First Nation.
There were many family friendly events being held all day including a breakfast, lunch, face painting and different sporting events for people of all ages.
Delores Lambert works in Human Resources with the Paul First Nation and says the planning started a month ago then everything began rolling into place after that.
The Paul First Nation has also been plagued by a negative stories due to some crime in the area, however Lambert hopes that their Treaty Days shows how tight knit their community really is.
The Paul Band First Nation is located 60 kilometers west of Edmonton.