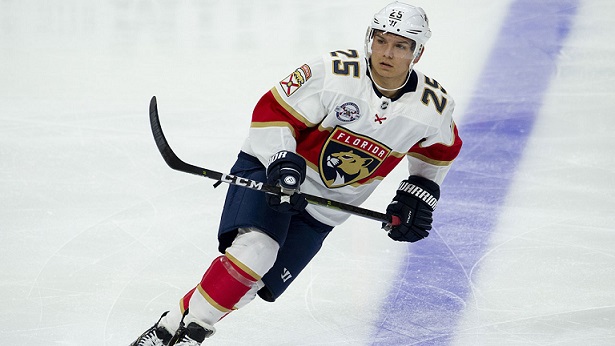 Last season there were only six players in the NHL of aboriginal descent and Brady Keeper was one of them. He beat the odds and is providing hope to the kids in his community.
22 year-old Brady Keeper from the Pimicikamak Cree Nation in Cross Lake, Manitoba is featured on a new TSN documentary, called "A Kid From Nowhere" narrated by Jordin Tootoo
Earlier this year, the six-foot-two, 194-pound defenceman from the University of Maine, signed a two-year entry-level contract with the Florida Panthers.
An amazing and emotional story!
https://www.tsn.ca/video/tsn-original-a-kid-from-nowhere~1580673?fbclid=IwAR2hIIBl8aR52aWjjELnQpCC0q8SZN5P6uiy8nzu2UunSRKrF0Vbopnfv_w