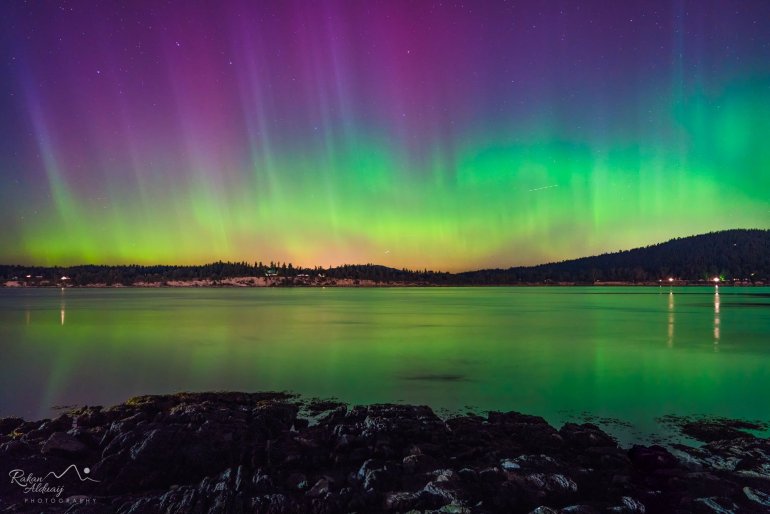 "Weather permitting, highly active auroral displays will be visible overhead from Inuvik, Yellowknife, Rankin and Iqaluit to Juneau, Edmonton, Winnipeg and Thunder Bay"
Energy from a solar storm is expected to hit the earth Wednesday night, amplifying the usual aurora borealis.
According to the aurora forecast from the University of Alaska Fairbanks, Canadians in cities including Edmonton and Calgary will see dazzling displays from the natural phenomenon, if the skies are clear.
Based on midday forecasts, environment Canada says that cloud cover blocking the lights looked to be "less of a concern" across most communities in Alberta.
Anyone hoping to catch a glimpse of the northern lights should head to a dark location far from the lights of the city, as light pollution can obscure the aurora.