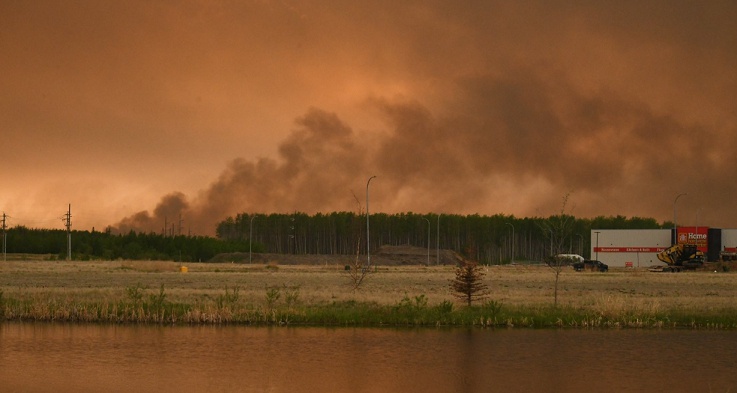 Edmonton Fire Rescue Services has also issued a fire restriction that prohibits open burning
As the wildfires rage across northern Alberta, dozens of evacuees are lined up at the Fort Vermillion Public School to get pre loaded debit cards with government funding.
Each adult evacuee is entitled to a one time payment of $1,250 while children get $500.
The money was made available either by electronic transfer or pre loaded debit cards on Monday.
The province has also announced that Grade 12 students are eligible for an exemption from their diploma exams, same with grade 6 and 9 students and their provincial achievement tests.
----
There is also a fire near the Mikisew Cree Nation. They have a sprinkler system set up at Peace Point, they will keep everyone updated on if they are going to evacuate the members that reside in the area.
---