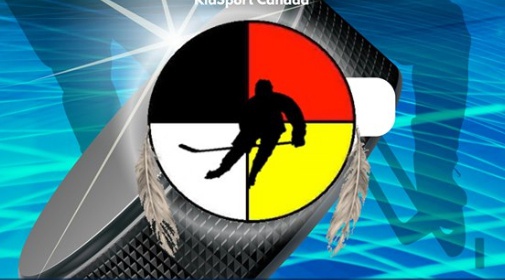 It takes 40 players to play in the World's Longest Indigenous Hockey Game and on November 3, the organizing committee is hoping to complete their roster.
Lee Francoeur, Chair of the organizing committee, joined Windspeaker Radio to talk about the Game
On Sunday November 3rd, Players 18 years and older are invited to come to the Grey Eagle Resort & Casino (Little Drum Room) from 10:00 am – 1:00 pm and meet the organizing group of the World's Longest Indigenous Hockey Game, which is set for July 1-12th
You will also hear from players that have played in the game before about what to expect.
The event has been opened to indigenous and non-indigenous players from across Canada.
On top of breaking a record, the hope is to raise 2 million dollars for The Alberta Children's Hospital Foundation, Heart & Stroke Foundation, KidSport Calgary and WIN Sport International.
"This event is much more than breaking the Guinness Book of World Records, it is unique in that we are featuring players from across Canada working together to break the record and bring awareness to Indigenous Reconciliation in Canada."
Lee Francoeur, Chair of the organizing committee