The Edmonton Eskimos are making it easier for fans to watch their home games.
The Eski's have introduced a $22 general admission pass, which is the lowest cost of entry in nearly 10 years.
The Empire North Pass will be available for reach regular season home game, if fans purchase the ticket before game day it's $22, however on game day the ticket price runs up 3 extra dollars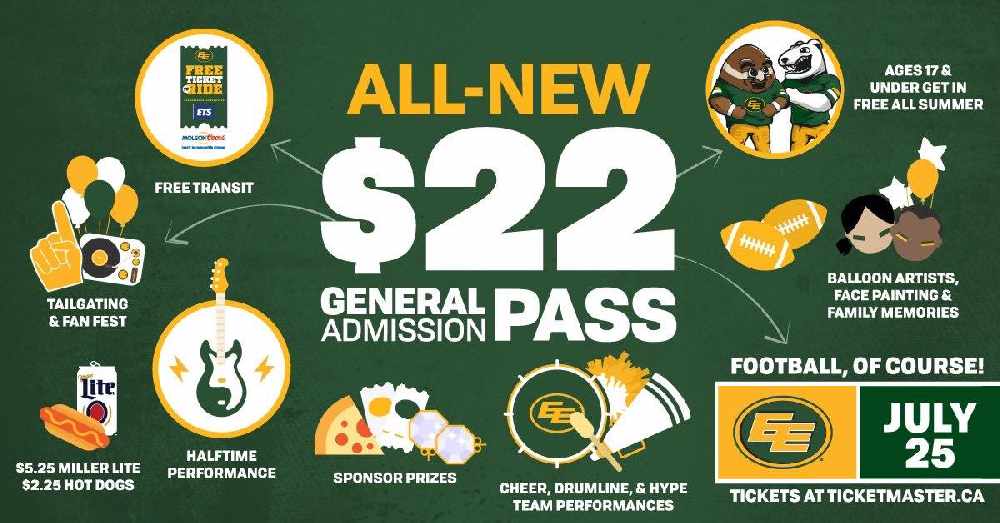 In addition to the cheap tickets all youth under 17 can attend games in the knothole section and bronze seating sections for free all summer including the battle of Alberta on September 7th.
Youth under the age of 12 can also get free passes for the Eskimos Kids Club giving them access to the field after every home for autograph sessions with players!