A deadly bus crash that united a hockey-mad country in grief and spurred people to leave sticks on porches from coast to coast has been selected as Canada's News Story of the Year.
The Canadian Press annual survey of newsrooms across the country voted for the Humboldt Broncos bus crash in rural Saskatchewan as the most compelling story of 2018.
The legalization of recreational cannabis in October came a close second.
No story affected Canadians in 2018 more than the Humboldt Broncos bus crash.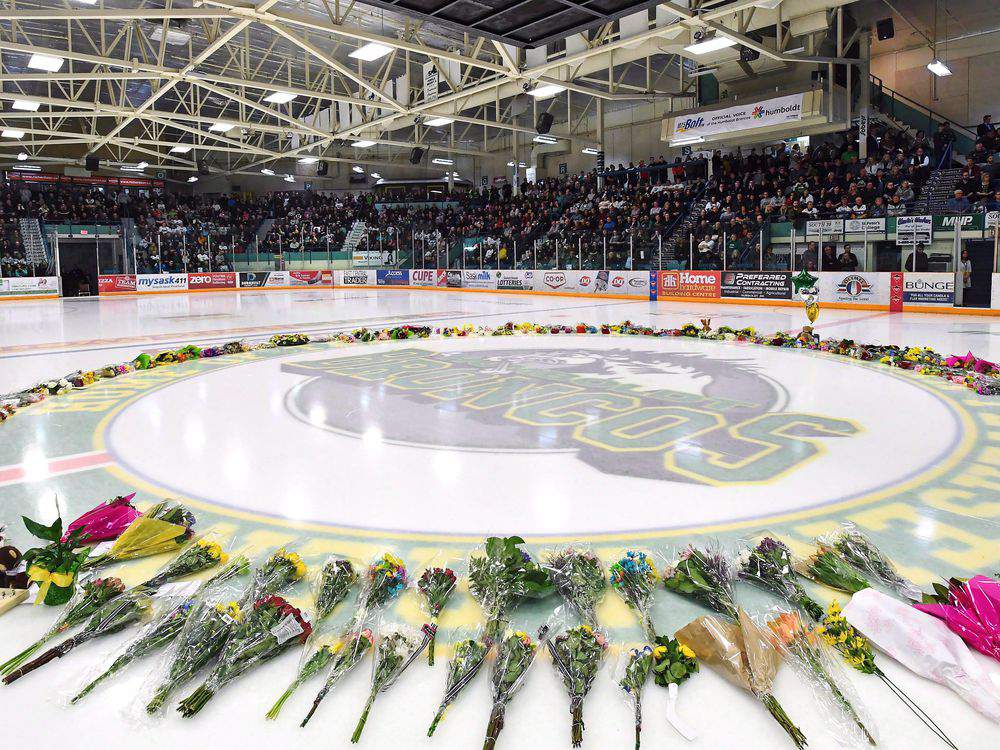 The junior hockey team was on its way to a playoff game when its bus and a semi-truck collided at a crossroads on April 6. Sixteen people were killed. Another 13 were injured.
The crash made headlines around the world and struck a chord with hockey-loving Canadians, many of whom saw themselves and their children in the young players and their grieving families.

Canadian Musicians also paid tribute to the players, staff and radio broadcaster, who lost their lives
Paul Brandt also joined 88.1 CJWE to talk about his tribute to the team
The story will continue to be in the news in the new year.
RCMP have charged the truck's driver, Jaskirat Sidhu, with 16 counts of dangerous driving causing death and 13 counts of dangerous driving causing bodily injury.