The Calgary Hitmen's annual Teddy Bear Toss is coming up on December 9, and the team has already had to make some changes to accommodate for the popular event.

Overwhelming demand for tickets has caused the Hitmen to open up press-level seating for the game against the Kamloops Blazers, which means hockey fans will be able to purchase some of the Scotiabank Saddledome's highest possible seats.

Last year, just over 18,000 fans brought 25,000 bears to the 2017 Teddy Bear Toss game, though this year's organizers are hoping for an even bigger turnout, as 25,000 bears are needed to be shared with children by more than 65 local agencies in Calgary.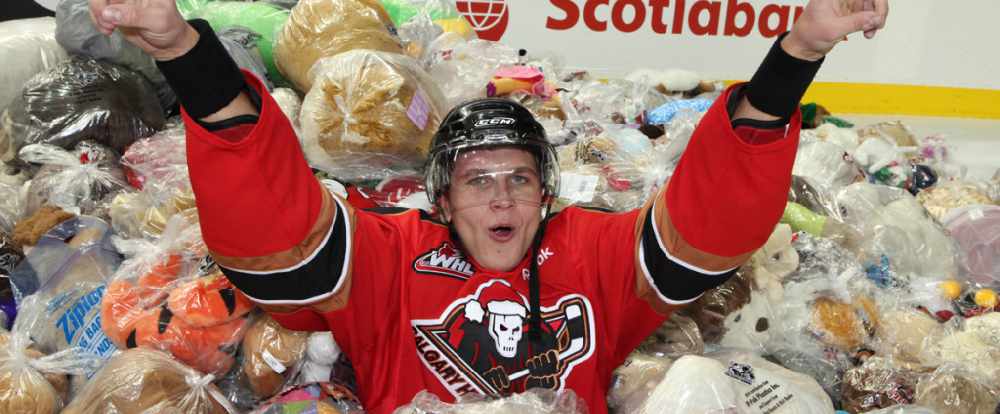 Attendees of the December 9 game are encouraged to bring a new small to medium sized stuffed animal or toy to the game to throw onto the ice the first time the Calgary Hitmen goal horn sounds.


Check out footage from the 2015 Calgary Hitman Teddy Bear toss, which had a record of 28,815 stuffies
Buy tickets here