Tantoo Cardinal shines as a world-famous Anishinaabe musician who returns to the reserve to rest and recharge -- only to discover that fame (and the outside world) are not easily left behind, in writer-director Darlene Naponse's riveting portrait of resilience set among a northern First Nation.
"Falls Around Her" was featured at the 2018 Toronto International Film Festival.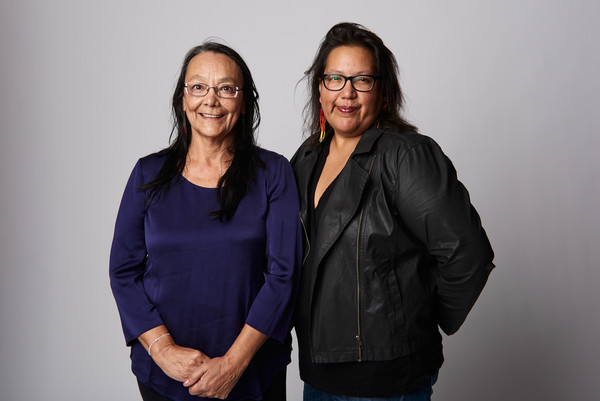 The film stars Cardinal, Tina Keeper, Gail Maurice, Johnny Issaluk, Rob Stewart, J.D Nicholson and Hope McGregor.
" Mary (Cardinal) is a renowned Anishinaabe musician who comes home to Atikameksheng Anishnawbek First Nation in northern Ontario, exhausted by many years on the road touring internationally with her band. She returns to the land to restore herself but her past success makes her a commodity to some, and it can be tricky to hide from the demands of the outside world. Her sister Betty (Tina Keeper) senses there may be more to Mary's need for isolation and urges her to reconnect with family and old friends. As Mary gets out more and even starts dating, it seems as though new possibilities are on the horizon. However, the past has a way of catching up, and when Mary starts to hear disturbing noises around her cabin, she becomes paranoid that someone may be after her"