First brought to stage as part of the 2018 line-up for One Yellow Rabbit's 32nd annual High Performance Rodeo. During this two week run at Lunchbox Theatre audiences of all backgrounds witnessed this powerful story of truth filled with humanity – and an Indigenous comedic twist.

This performance takes audiences on a roller coaster journey of laughter and transformation told through real-life memories. Through storytelling, Michelle candidly shares her experiences of growing up in a city as a young brown girl navigating a world of alcoholic adults, aliens, and the spiritual presence of her guiding grandmothers.

Watch in wonder as Michelle seamlessly transforms from a curious child into a mischievous spry old woman that holds nothing back. Once this magical transformation begins there is no stopping this inner elder as she captivates audiences.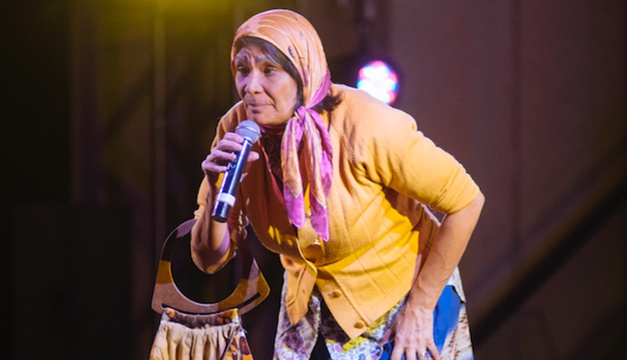 Inner Elder offers a heightened experience in the theatre and an extraordinary vision of our world, urging viewers to examine their own definitions of compassion and truth.
Find more details about the show here, including tickets
CJWE Spoke with Actress Michelle Thrush, about her show, Inner Elder.