Lance Cardinal has always believed that "As Indigenous people we have the power to heal our broken hearts through Creativity, Positivity, Enthusiasm and Love!"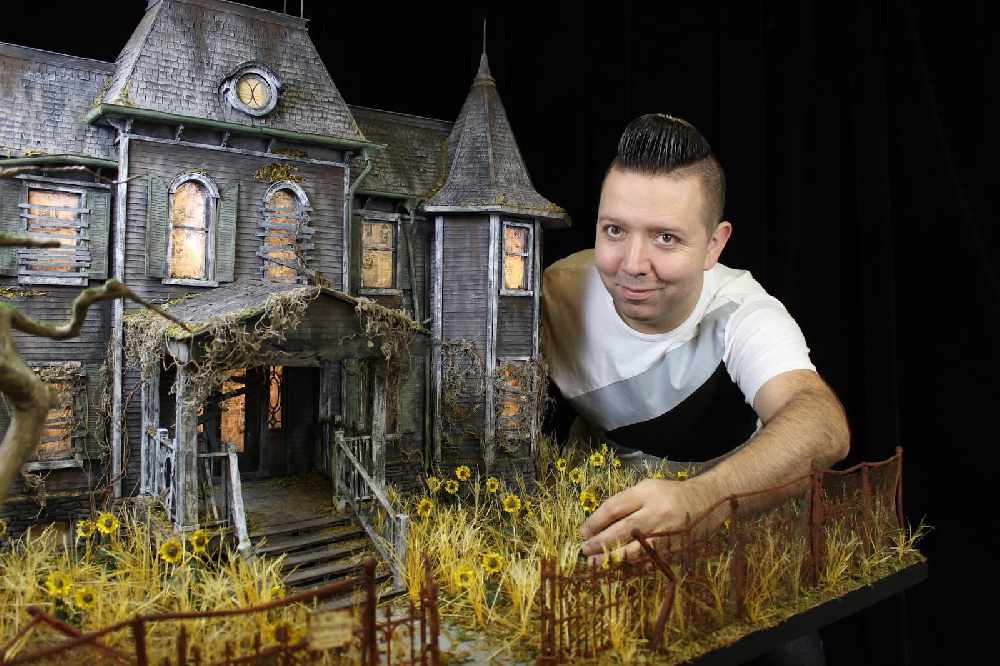 Lance poses with his miniature creation (Photo by Lance Cardinal)
Lance is part of a "Speaker Series" of Indigenous presenters with the I.K.W.C. (Indigenous Knowledge and Wisdom Centre) who have travelled to Treaty 6, 7 and 8 communities over the past year to speak to youth and share their stories. They are now starting round 2 of their presentations, focussing on the Urban Areas and starting at Ben Calf Robe in Edmonton.
"I was (at Ben Calf Robe) for grades 8 and 9 in 1987-1989," Lance recalls, "I was an awkward, chubby, 2-spirited small town boy, so needless to say it was hard being so FABULOUSLY unique! But thankfully Ben Calf Robe offered us a drama program/workshop in the school that included classes and a public performance. I remember how exciting it was for me and how much it helped me break out of my awkward and insecure shell. I found a place to belong, to succeed!!"
Ben Calf Robe started his passion for the performing arts and three years later Lance would be in his FIRST professional show at the Citadel Theatre. 30 years later, Lance walks back through the doors of Ben Calf School as a Indigenous Role Model.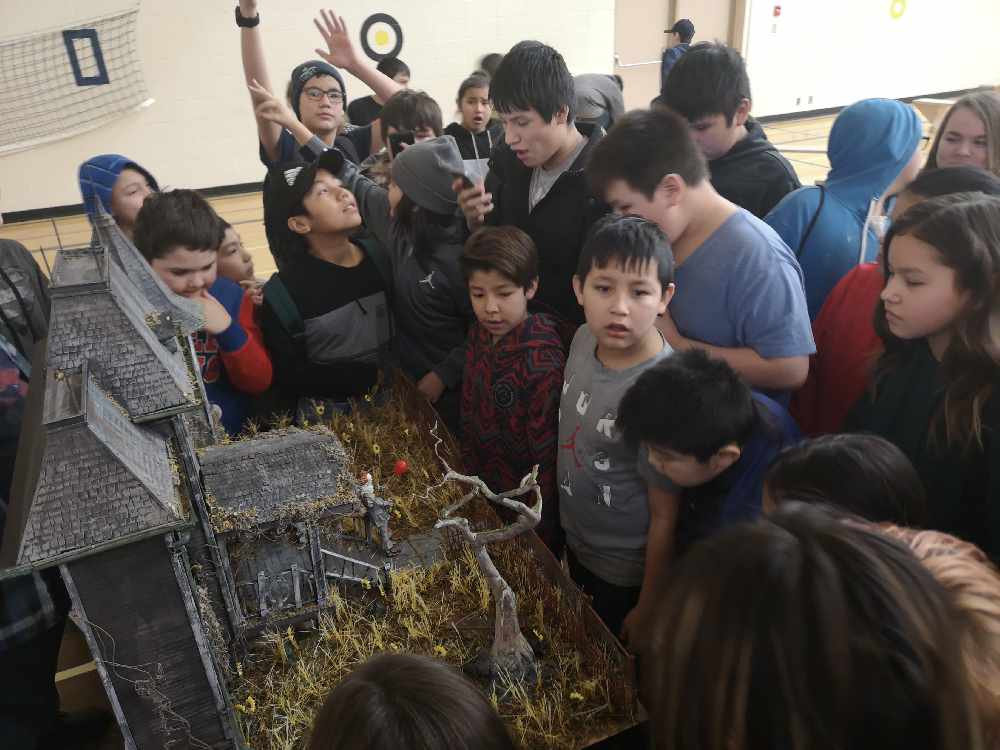 Kids from Ben Calf Robe School gather around Lance Cardinal's Miniature creation (Photo By Lance Cardinal)
"I now have a 25 year career in the arts, I share my knowledge and inspire other indigenous artists who were just like me and I am contributing to my nation by giving back in any way I can. We have the power as indigenous nations to band together in solidarity for the greater good of Turtle Island. "Indigenous Connection" is our biggest strength. Its unbreakable!"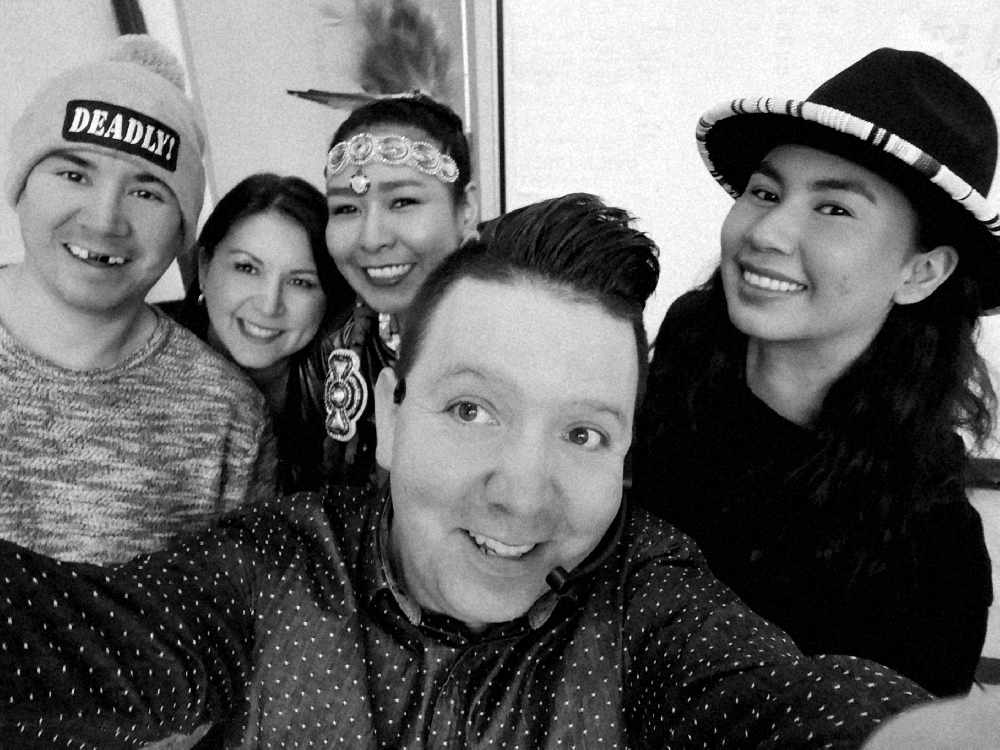 The IKWC presenting team team represented treaty 6, 7, and 8. Lance Cardinal (Treaty 8), Conway Kootenay (Treaty 6), and Ahksistowaki Medicine Crane (Treaty 8).
You can find out more about IKWC by follwing this link: www.ikwc.org
Check out this short video of the day: