I am always touched when I see people making a difference in this world through the goodness of their own hearts. There are so many people who need love and support over the holidays. The Fuel for Hunger program in made up of AMAZING volunteers from Edmonton who just want to do their part.
This small 15 person crew is geared up each night with 400 various deli meat, chicken, tuna and PB&J sandwhiches, 30 Gallons of hot chili, 400 candy snack bags, 200 bottles of water, and lots of warm clothing.
They are also building purses filled with personal use items such as tooth brushes, tooth paste, hand soap, etc for the ladies
You can help by providing food, clothing, Cash, Check & Credit Card donations.
e-transfers can be sent to moe.d@shaw.ca, or contact them there for more info.
CLICK HERE TO GO TO THE FACEBOOK PAGE FOR MORE INFO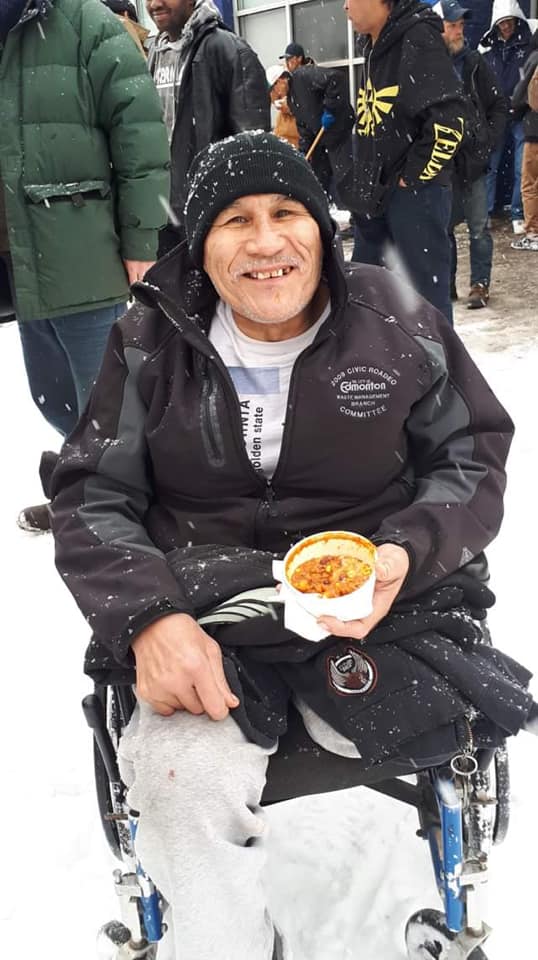 (Photo from the Fuel for Hunger Facebook page)