Christmas is a time to give. For one family in Pond Inland Nunavut, they took this to a whole new level.
Due to the dwindling number of Caribou in the Pond Inlet area, a recent hunting quota restriction was put into place in 2015. Local elder Charlie Quvvaqtaaq Inuarak decided he was going to do something to help his community have a better Christmas. At his OWN expense, he took his twos sons and grandson by plane to hunt Caribou. And they were very successful. They went 453 km to Hall Beach, and in one week bagged 17 caribou to send all the way back to Pond Inlet on northern Baffin Island. Quvvaqtaaq Inuarak's son said his father spent $15,000 on the new snowmobile, $500 on fuel, and $3,000 for plane tickets.
They had a community feast with the caribou in Pond Inlet on Saturday. Quvvaqtaaq Inuarak said many people in the community have been craving caribou for a long time.
This is what makes a community strong, taking care of each other when its needed most. What are you doing for YOUR community this holiday?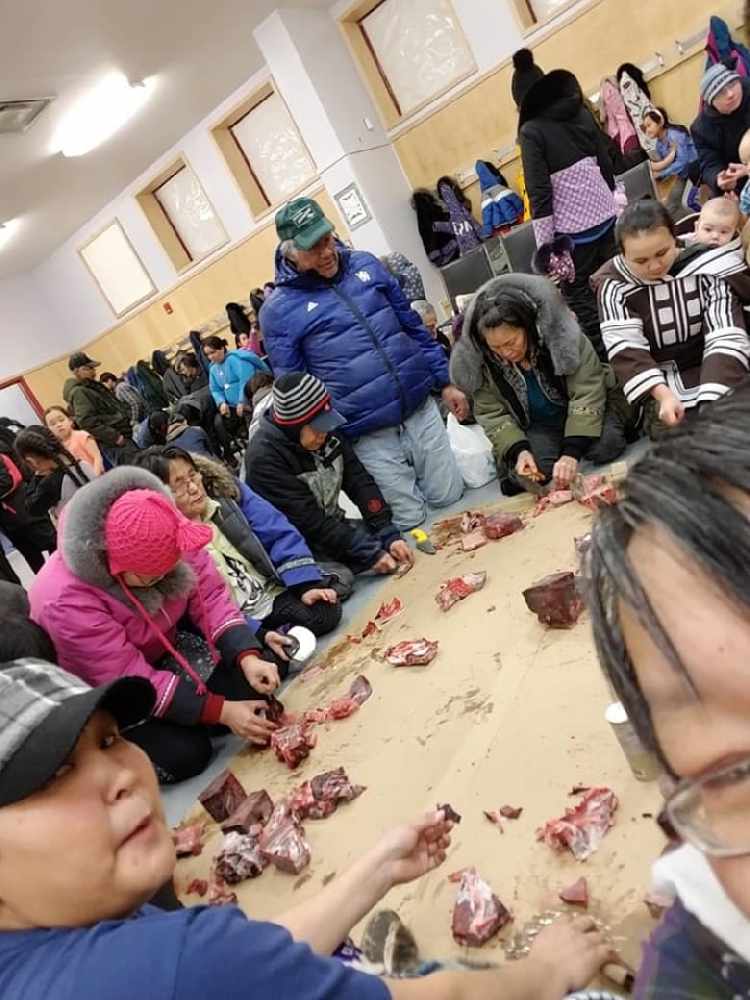 Residents joined the family at a caribou feast in Pond Inlet last Saturday. (Lysa Koonark)