This is not your typical Edmonton Oilers interview. This is not about the team's position in the NHL or about the current GM drama. This is an inspiring story about a coach who's life was changed forever after visiting the small indigenous community of Calling Lake in northern Alberta.
Ken Hitchcock is the newest coach of the Edmonton Oilers. When I spoke with him on Tuesday morning, he was just finishing a practice with his new team. I was excited to talk with him, mostly about about his experiences in the Indigenous communities, specifically, my home community of Calling Lake, Alberta.
In 2013, resident and United Cycle founder Wilf Brooks and local community youth coordinator Angela Lightning organized a 6 day "Fully Committed Hockey Camp" in the small community of Calling Lake, Alberta.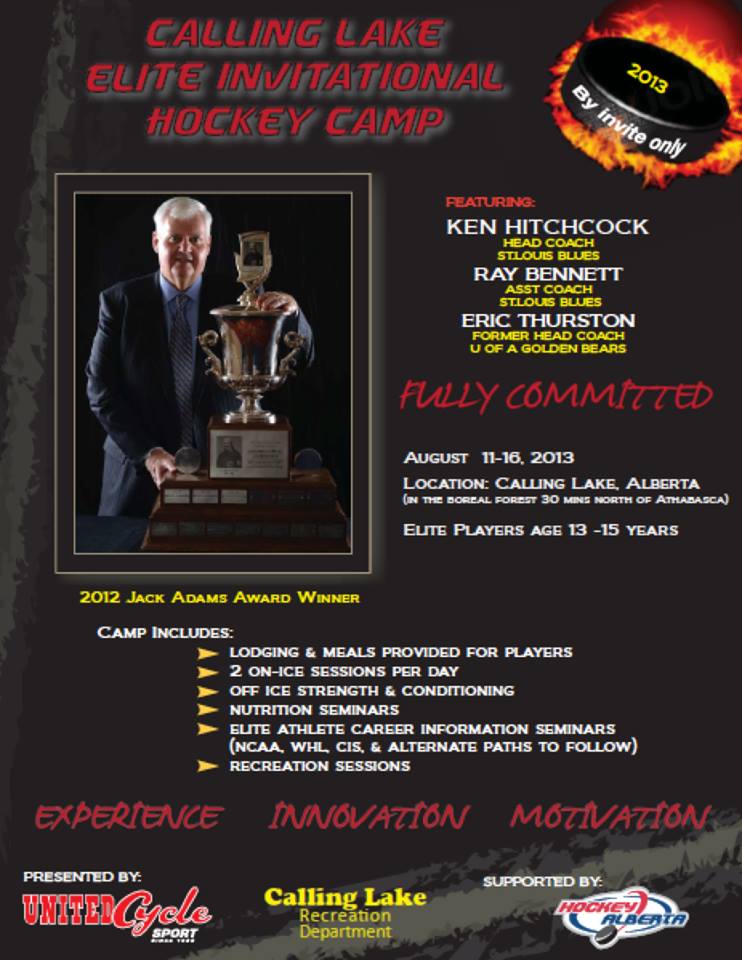 This primarily indigenous community has a population of 600 and is about 2 hours north of Edmonton. This superstar team Bantam players and coaches, (then St. Louis Blues Coach Ken Hitchcock and assistant coach Ray Bennett, Eric Thurston formerly of the U of A Golden Bears) came to make a difference, learn about indigenous culture, share skills and inspire the youth.
What they got was much much more.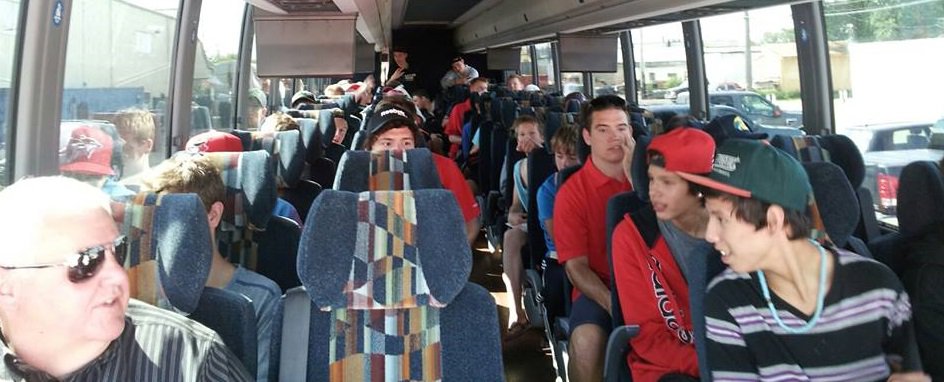 "We went up there just thinking, okay we're going to run a hockey School, but it ended up being an unbelievable life experience for us",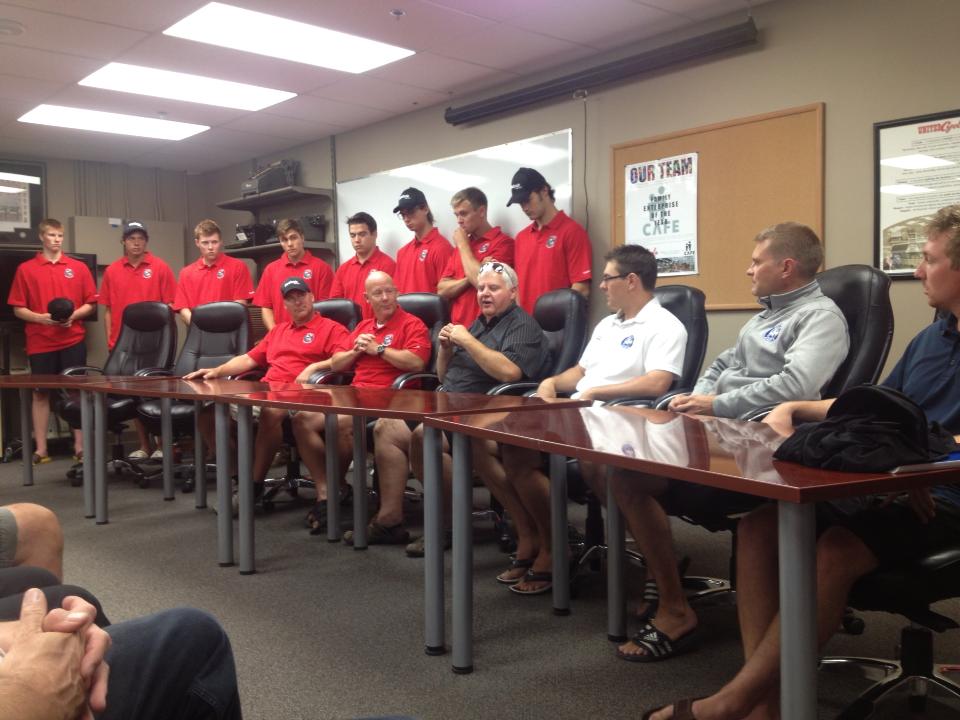 Ken told me, "We saw the indigenous life and culture and experienced all the things that go on in the Northern community of Calling Lake. It was fantastic. We went up there as a bunch of hockey coaches and came back with a new appreciation of how tight that community is and how committed that community is to the young people ...I think what really impressed us was the kids from around that area, how committed they were and how dedicated they were at making themselves better hockey players."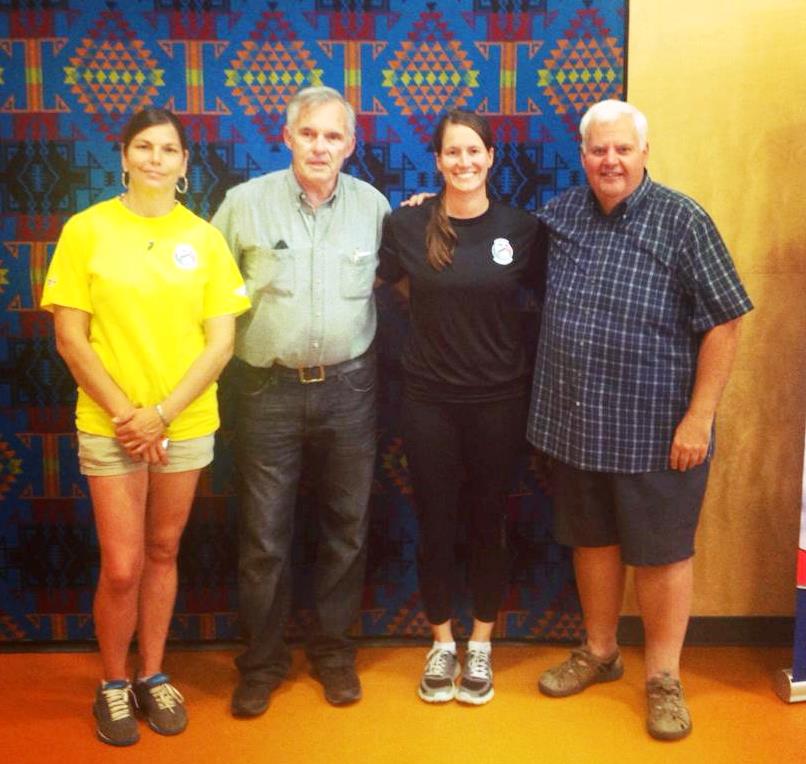 Angela Lightning was the Calling Lake Recreation Coordinator and helped spearhead the week long event. She was so excited for the opportunity in her community. "40 elite level bantam hockey players were invited to participate in the 6 day camp," she told me, "The idea was to showcase the community, expose a elite level of hockey to the Calling Lake people, inspire the local athletes and give them a chance to skate at that level. When Ken arrived in Calling Lake to look over the location and final touches of the itinerary, he asked. What about the kids who skate here every day? What are we doing for them? This is their arena, let's get them on the ice too. So Ken led a separate ice session daily for the Calling lake kids who were not in the bantam age group."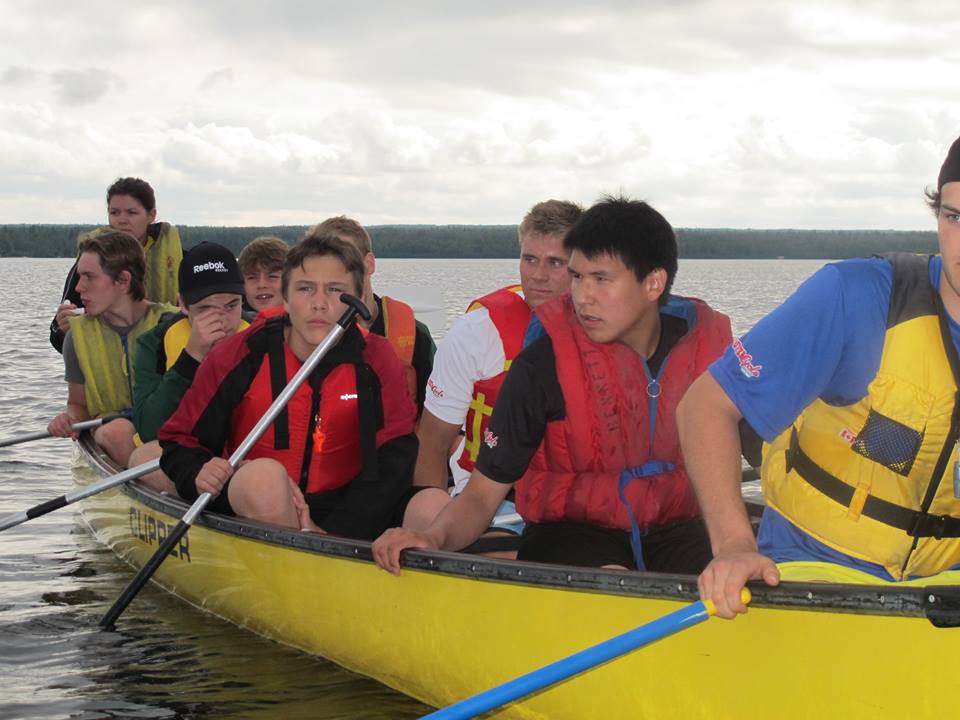 Ken was eager to share what the energy was like while they were there "We integrated into their lifestyle and community and they integrated into some of the stuff we were doing. It made for an unbelievable happy family."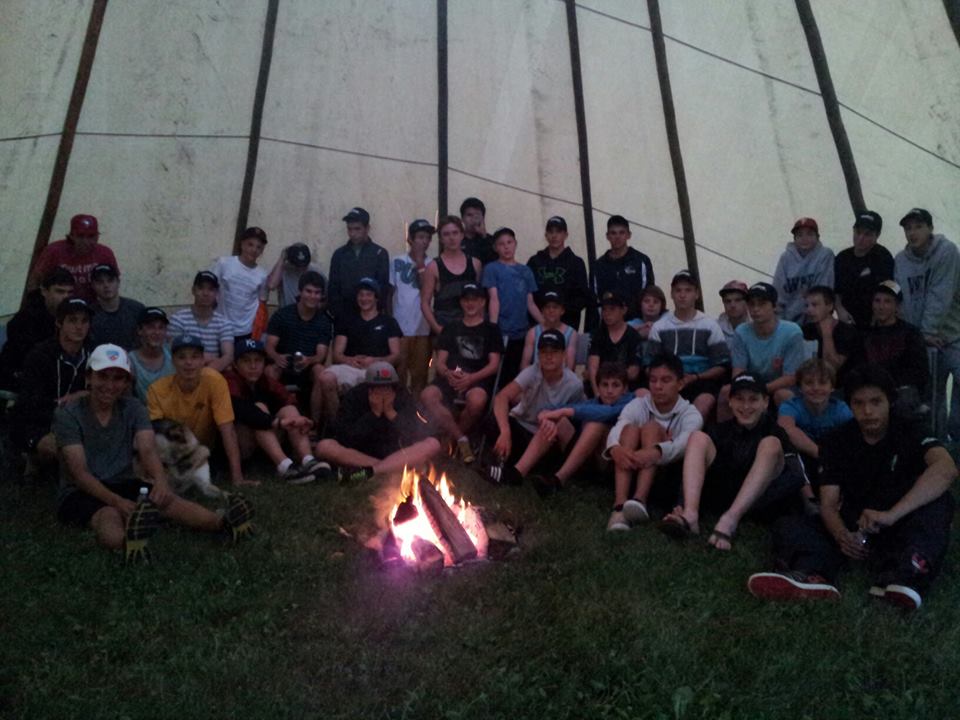 I asked Ken why he thought hockey was so important for indigenous youth. "I think any time you learn what its like to be part of a team it will carry you through for the rest of your life. Those (Calling Lake) kids came out and let us know that they wanted to make this part of their careers."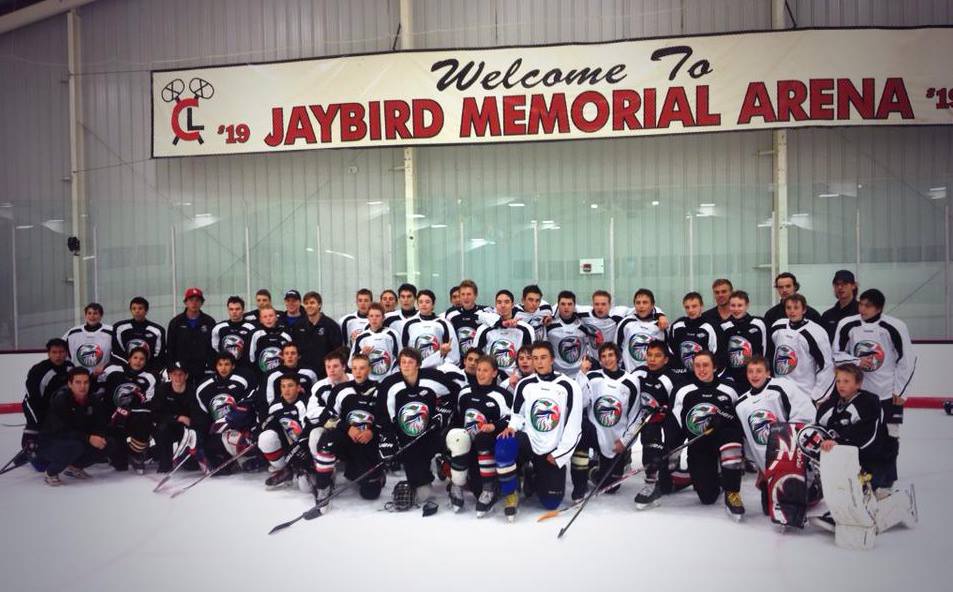 A special gift was ordered to present to Ken for his time in Calling Lake, to show their appreciation for his time with the youth, consideration for the kid's love for hockey and his professional contributions to the hockey world.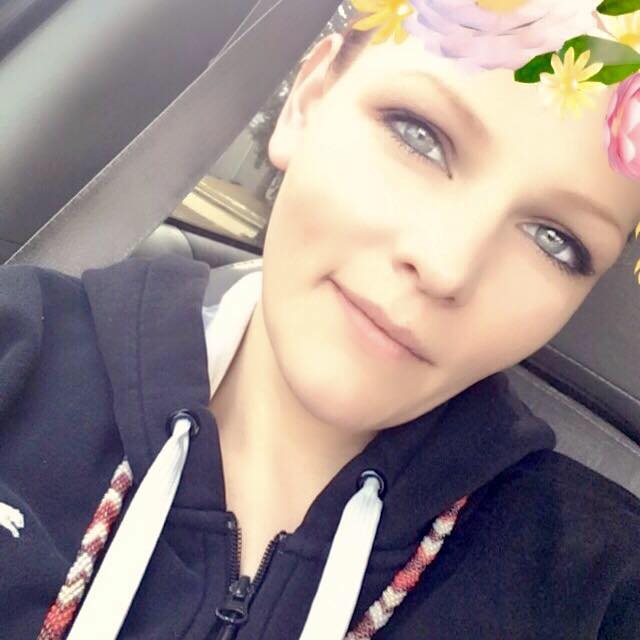 Stephanie Lightning beaded all night to complete a custom lanyard on the final day of the camp. The colors were Red, Black and White to represent Calling Lake community hockey colors. They were also the team colors of Team Canada who Ken was going to take to the Olympics that year.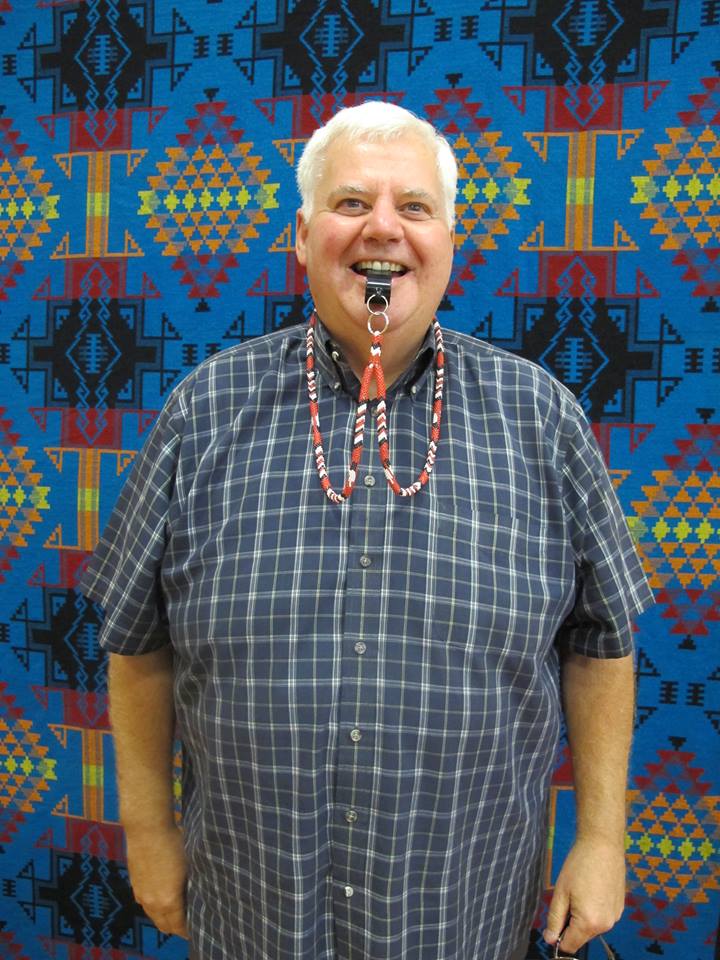 "It was a special presentation to me," Ken told me, "I was so grateful, and because it had the same colors as hockey Canada I made a decision that I was going to wear that lanyard, every place I coached. Including the Olympics win."
Fast forward 5 years and Ken gets hired to coach the Oilers'. Mr. Hitchcock texts Wilf Brooks to tell Angie that he needs a new lanyard with Oilers colors, So Stephanie Lightning makes him a new one. The day she completed it, the Oilers won that evening.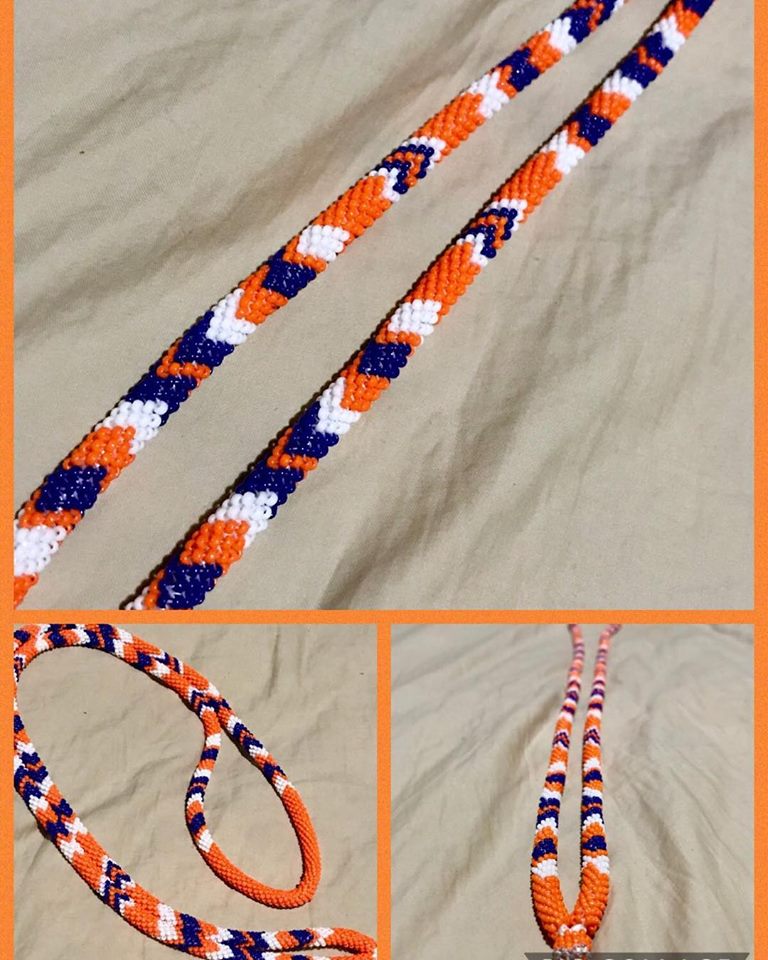 "Stephanie Lightning made me a new (Lanyard) in the Oilers colors. So if you ever see any pictures of me wearing it, that was a gift for me from the people if Calling Lake, I appreciate it, I wear it with pride, and I'll wear it until the last day I coach."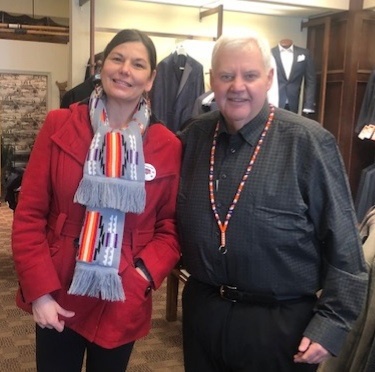 The camp was a great experience for the youth in Calling Lake. They were all invited to participate at some level weather it be players, officials, hosts, kitchen duty, trainer's helper, entertainment, team building coordinator assistant etc. It was a huge boost for the Calling Lake recreation department and life long friendships were made. The community of Calling Lake is forever grateful for Wilf Brooks (& family) who envisioned it and made it happen, Ken Hitchcock and friends who "Fully Committed" and everyone who contributed to every piece of the camp.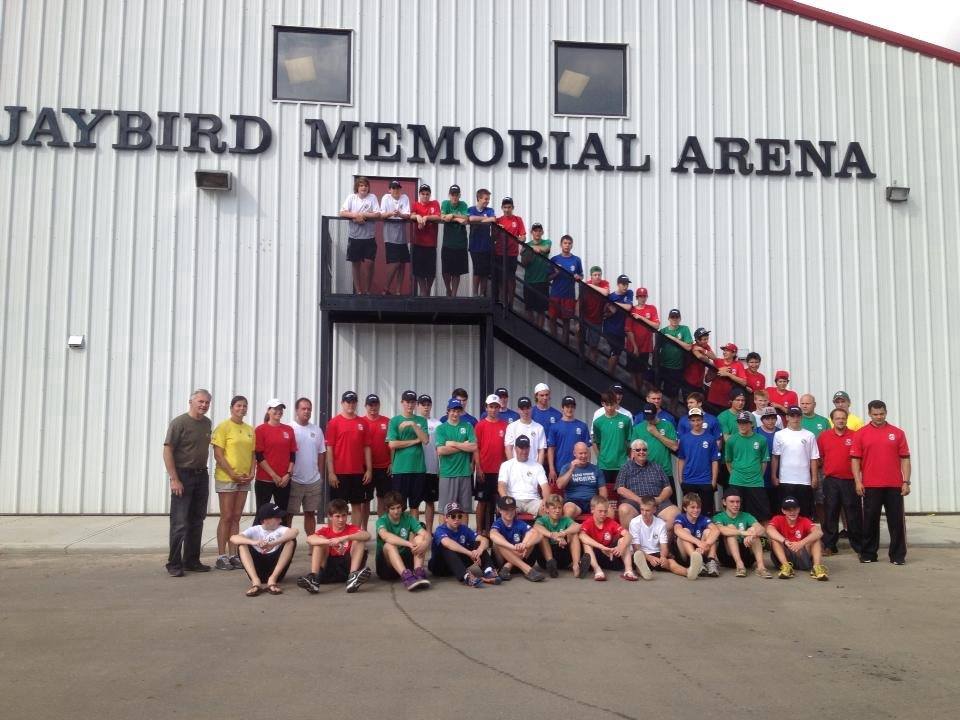 If you missed it, Listen below to the entire interview which aired on CFWE January 24th, 2019