On the weekend I had the chance to check out the CAT CAFE ON WHYTE in Edmonton, Alberta. This is one of TWO cat cafes in the city. This one is a hip space where you can drink amazing coffee (Free) ,eat some unique cat themed snacks, and spend some quality time with a kitty or two or eight! You can even book private events or yoga classes with the cats!! Check out the pictures and descriptions below: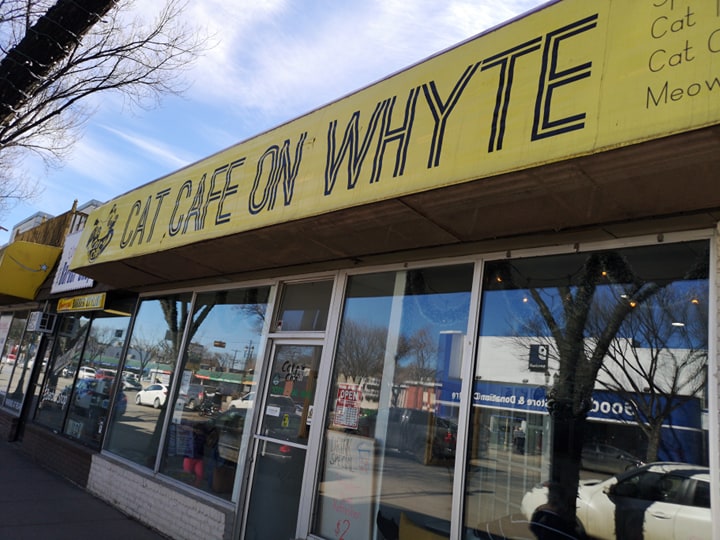 The CAT CAFE ON WHYTE is located at 10111 - 82 AVE NW Edmonton AB Canada.
They were recently featured on the cover of Where Edmonton magazine!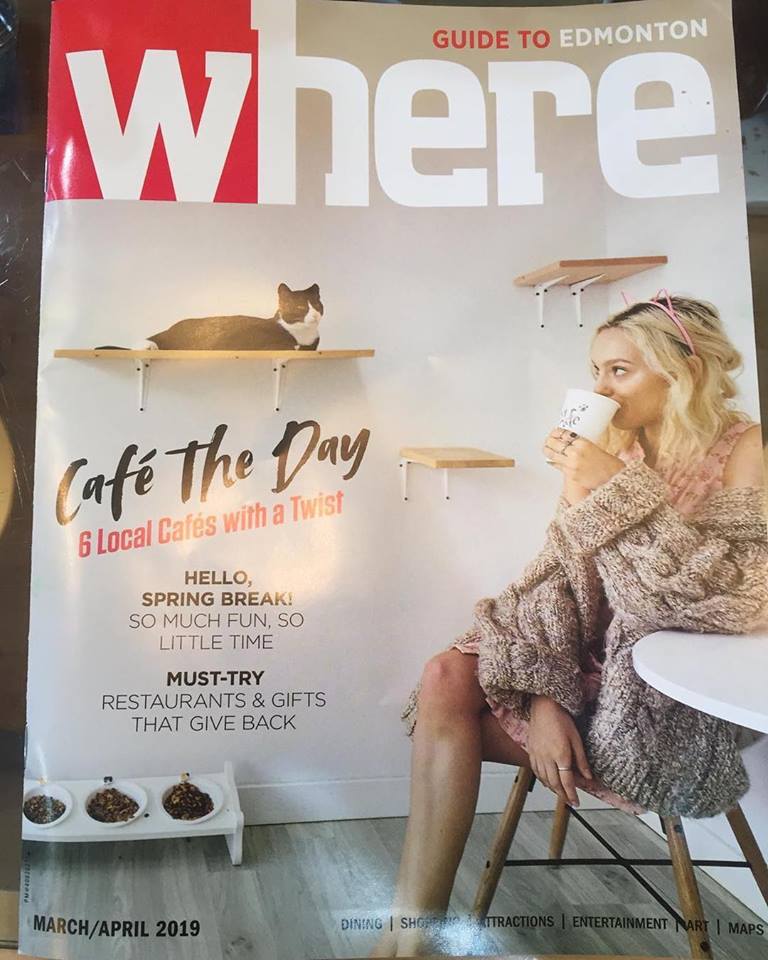 The front lobby is super cute and chic, offering a fresh atmosphere and modern vibe!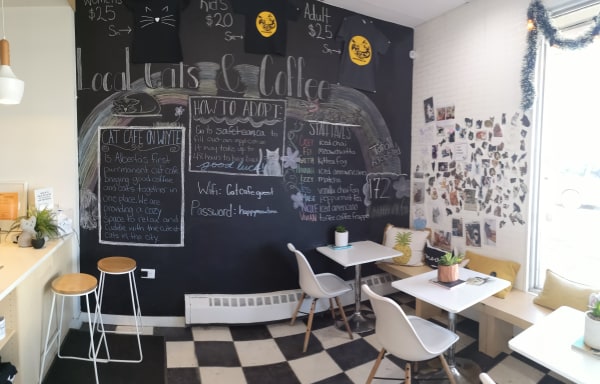 This is where you pay the $15.00 admission, which includes whatever kind of unlimited drinks you want! I had a London Fog and it was amazing!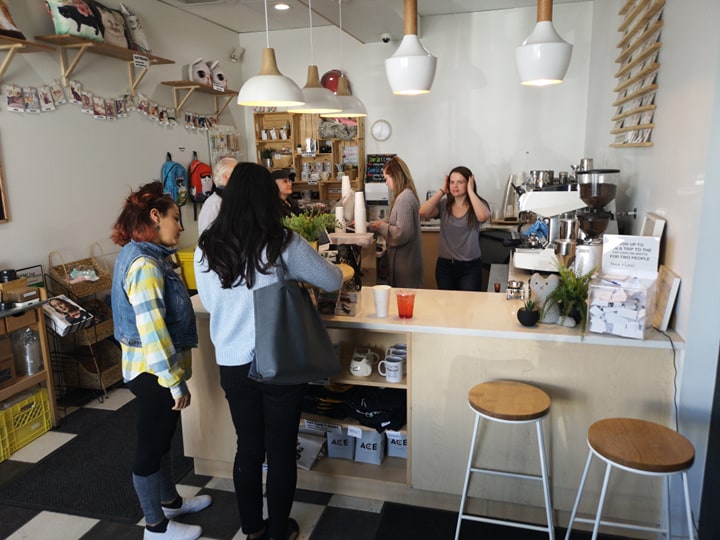 They had such unique cat themed snacks as well and the staff were super friendly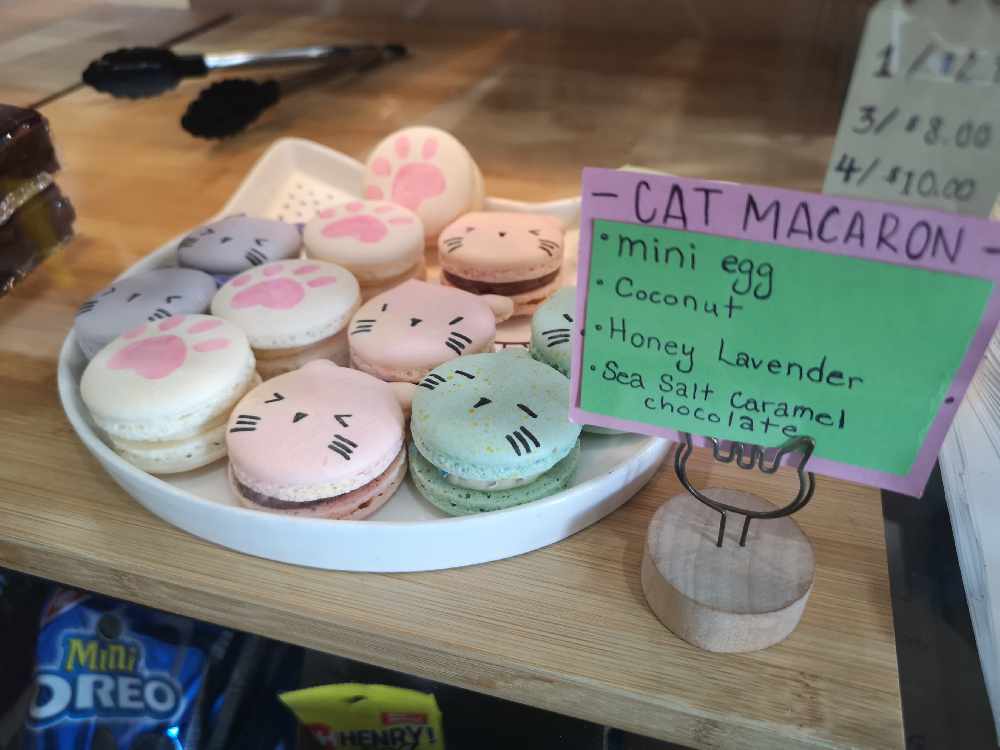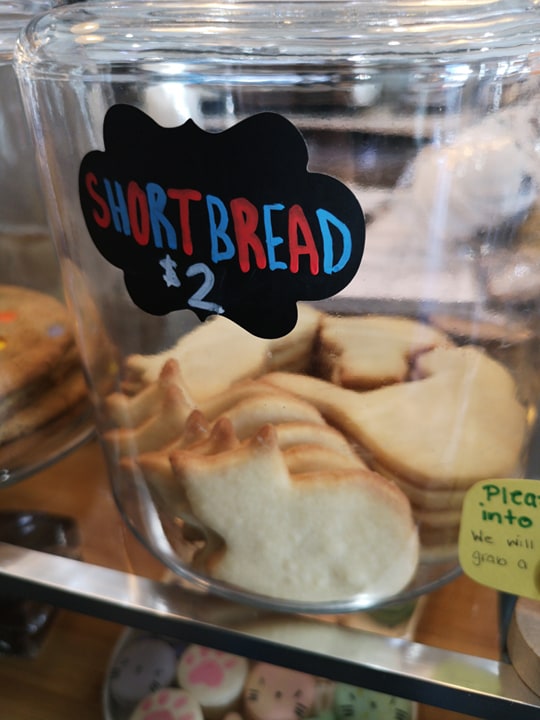 There was plenty of cat themed merchandise to check out as well. Prices were fairly reasonable.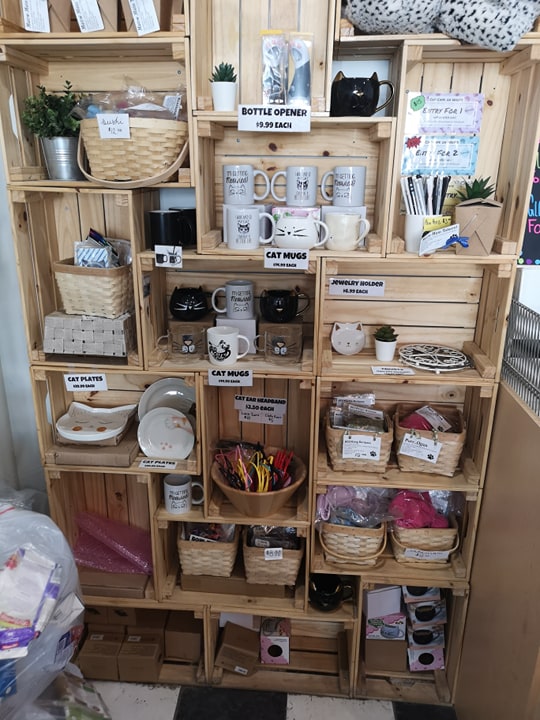 This board tells you how many cats were in the cat rooms today and how many were adopted...so exciting!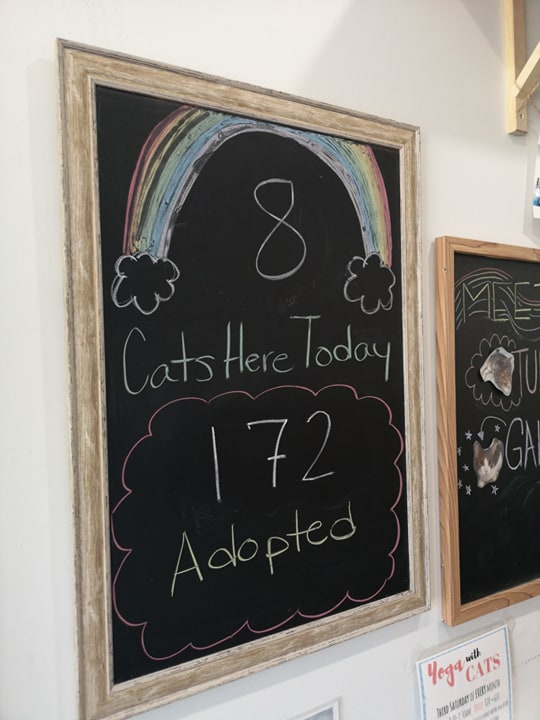 Inside the cat rooms the atmosphere is calm and relaxing, with a bright and modern design, complimented by soothing music.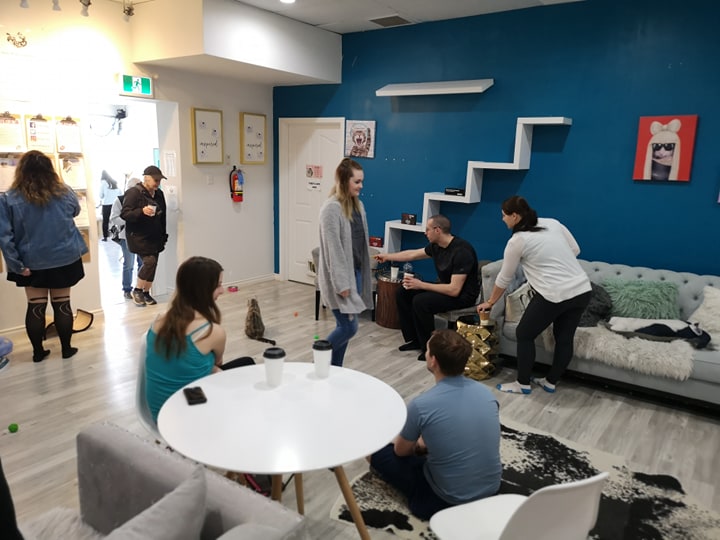 You are not allowed to pick up the cats, chase the cats or wake them if they are sleeping...something i think ALL CATS wish for lol.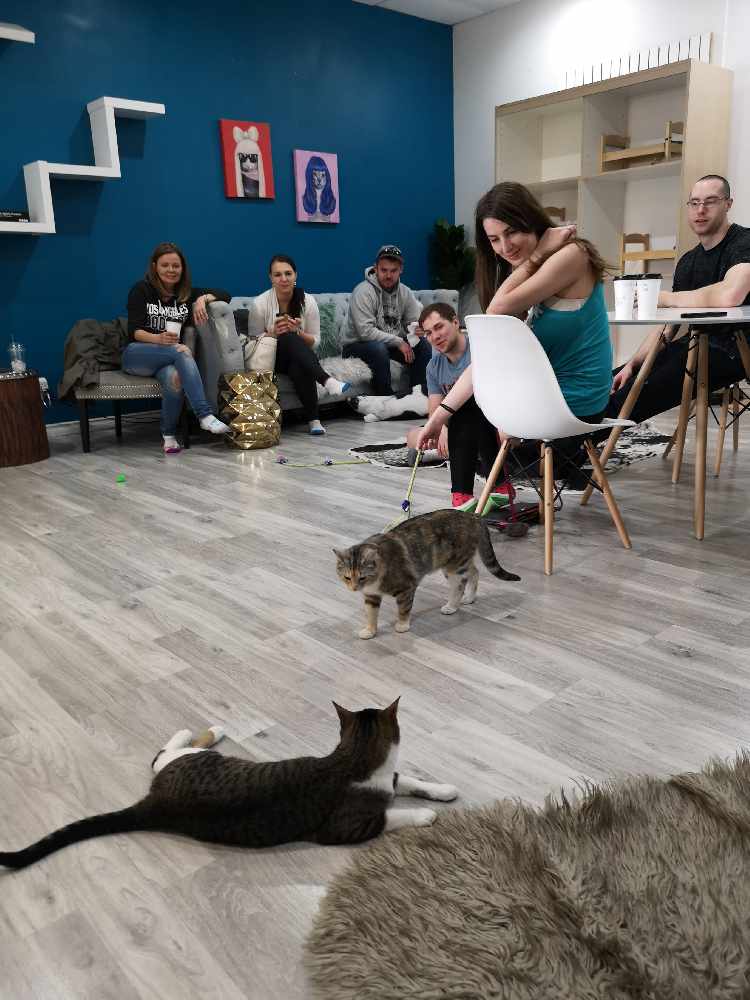 There is so much cuteness to capture so bring your camera!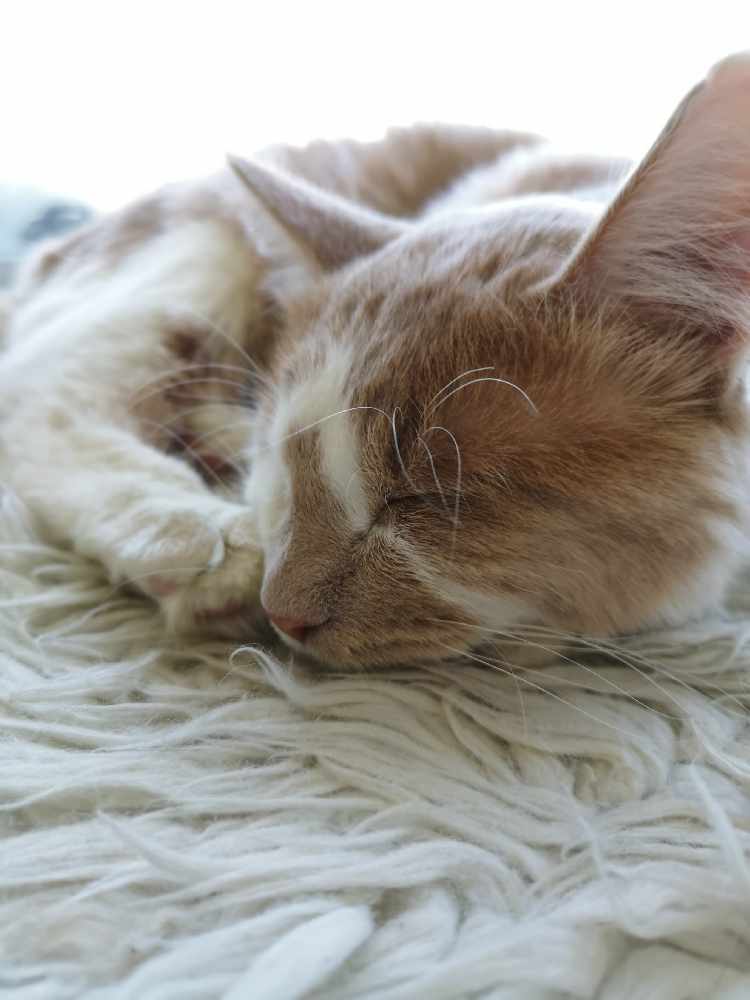 This kitty cat gave me such tender kisses...I almost took her home!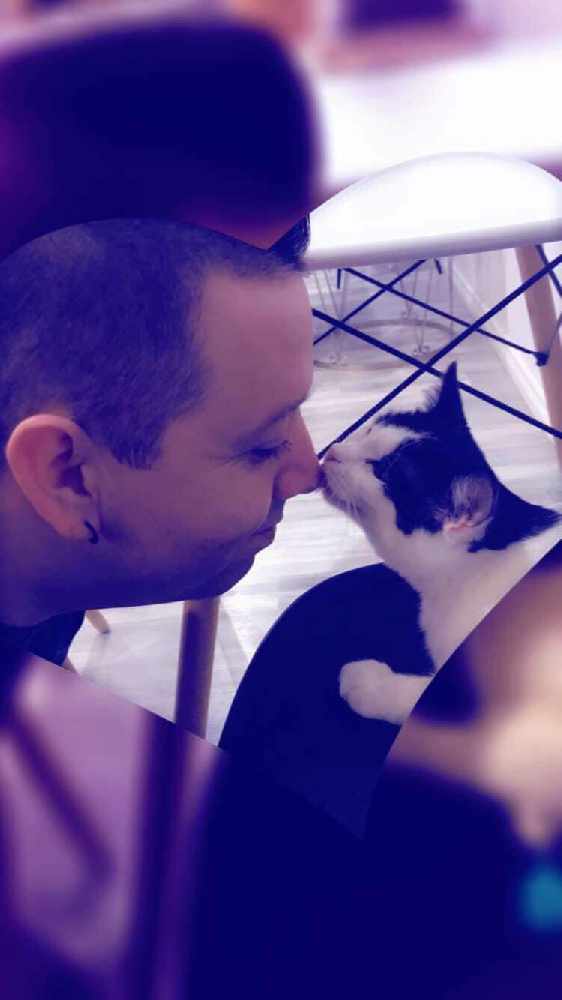 Cat selfies are the way to go!! This brother and sister team are only allowed to be adopoted together (love that!).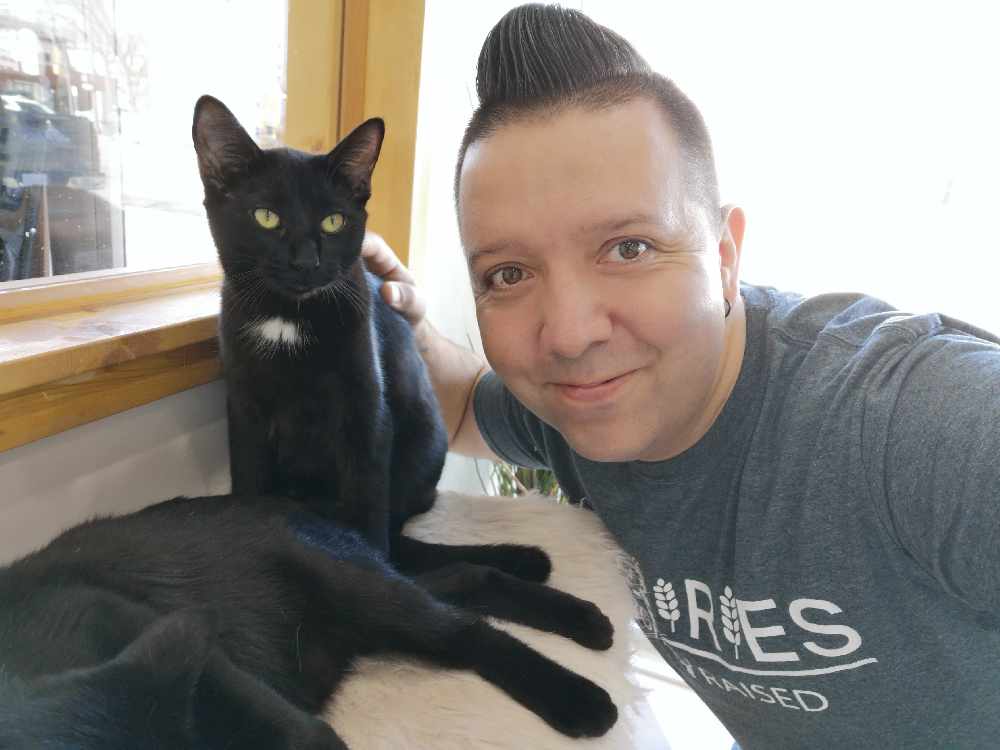 Here is where you can find out about the cats, how much to adopt them, etc. Also all the social media information!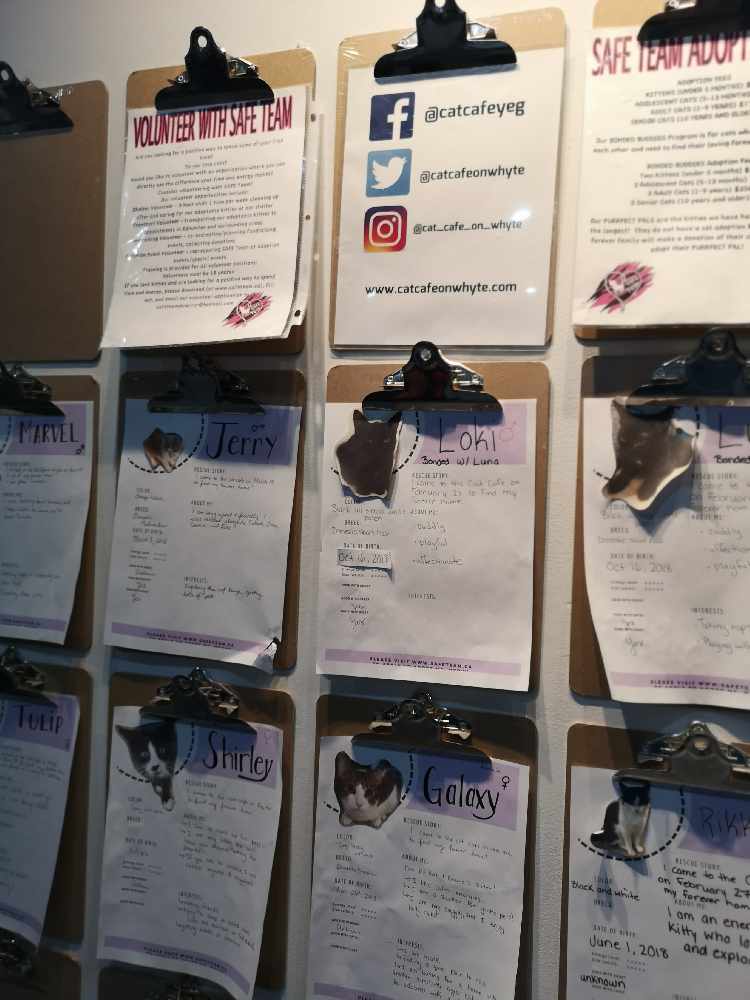 This kitty had a toy on his head lol, grumpy cat!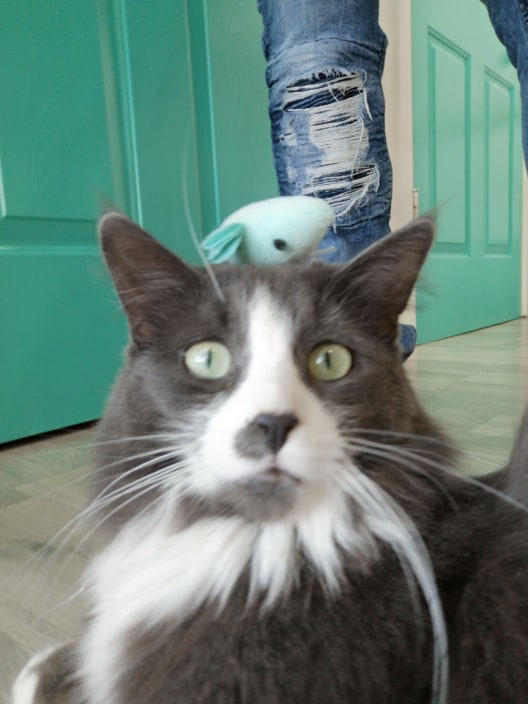 This is such a great place to come with your family for a fun experience, or even on your own for a quiet coffee and purring of a lap kitty.
Like I said you can also book private parties and events, not to mention Yoga classes!!
To find out more information, check out the website at: https://www.catcafeonwhyte.com/
Twitter: @catcafeonwhyte
Instagram: cat_cafe_on_whyte
Facebook: