On Thursday, April 4th, 2019, I was joined in studio with Moe Duval and Glenn "Butterbuns" Harder from the amazing Fuel for Hunger program. We chatted about all the amazing volunteers who helped provide hot meals for people in need. But, more importantly, the compassion, love and community they provided! Listen to the interview at the bottom of this page!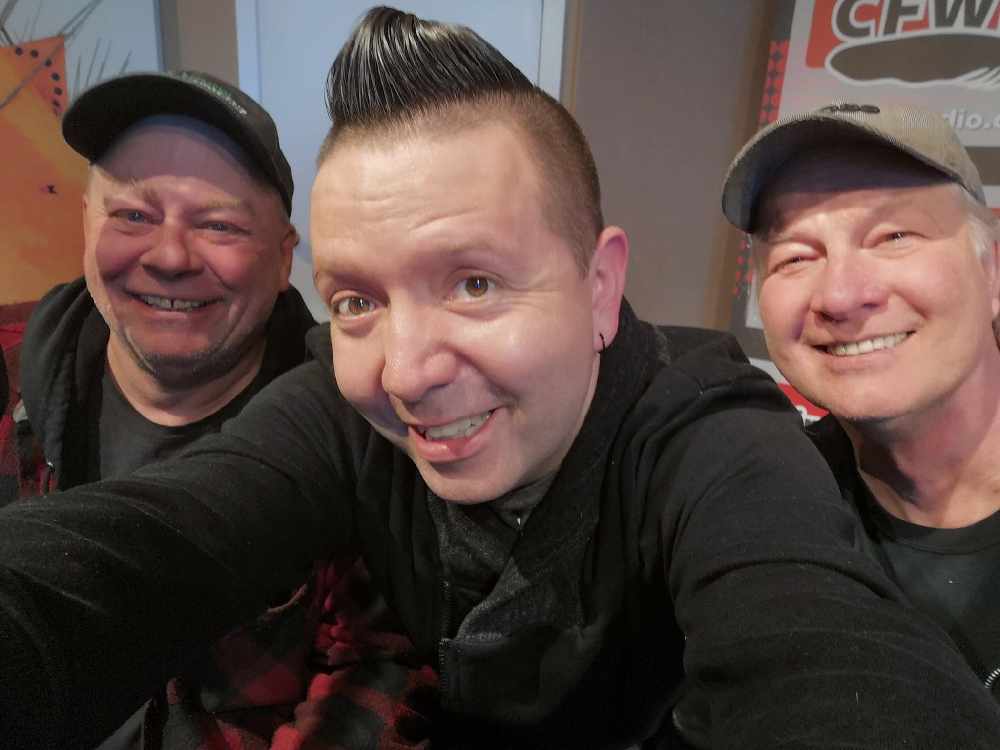 "At any one time, there were approximately 20 -25 volunteers making sandwiches, building chili, cutting and individually packaging cakes, pies, muffins, donuts, receiving public donations, receiving & loading clothing donations etc. It always was a busy hectic 4 hours of food prep & packaging. If one can imagine 12 people having fun chopping various donated fruits and veggies in the same kitchen building 4-8 gallon pots and the banter about what goes into chili and what doesn't." -Moe Duval, facilitator and founder of the Fuel for hunger program.
Besides love and compassion, here is a partial list of what they provided:
- 14,400 chili bowls
- 8,306 Sandwiches
- 2.636 cups coffee
- 1,300 cups hot chocolate
- 600 Granola Bars
- 1,380 bowls Fruit Cocktail Dessert
- 2,436 Bottles Water
- 46 Litres Perrier Water
- 1,844 bags of Snack treats
- 8,703 bags of Candy Treats
- 965 cups of fruit juice
- 2.166 cans of Soda Pop
- 742 Cans Sparkling Fruit Water
- 150 Cheese & Cracker Lunch snacks
- 420 Organic Fudgesicles
- 29 Clamshells of Ceasar Salad
- 940 baked goodies
- 442 Aviva Yogurts
- 150 bags of Salted Buttered Popcorn
- 27 bags of Sunflower Seeds in shell
- 96 clamshells of Potato Salad.
Listen to the interview here!