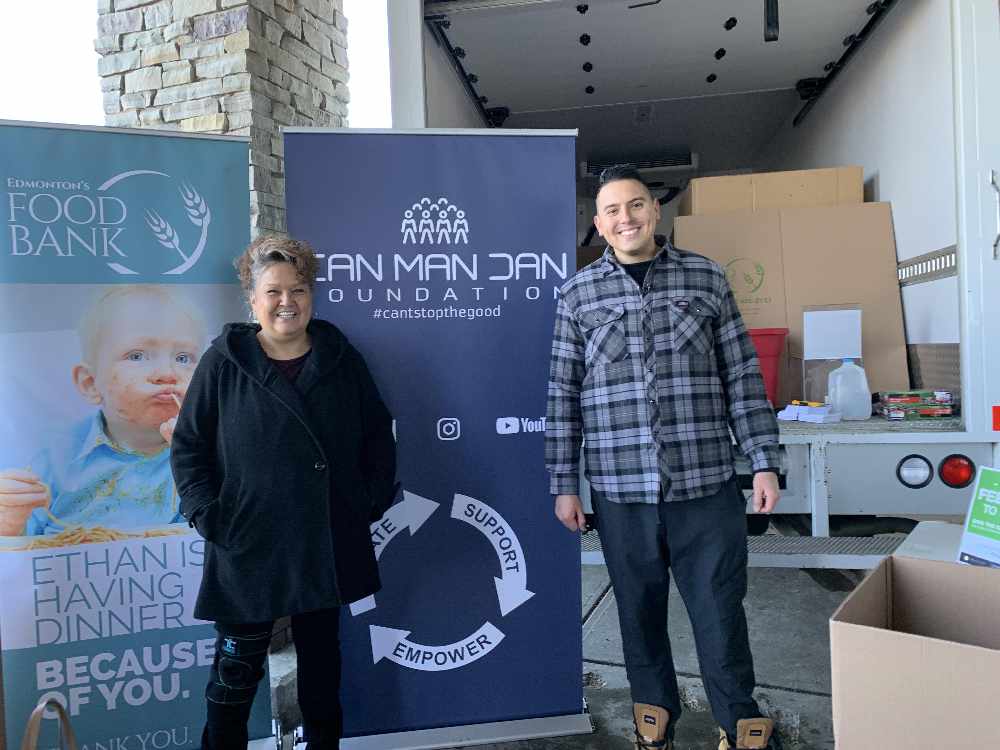 For nearly a decade, Dan Johnstone has been camping in his truck for food bank and toy donations
It was a cold morning in Edmonton, but that didn't damper the spirit of one Edmontonian.
Dan Johnston or "Can Man Dan" has been camping outside specific Edmonton locations for the 9th year in support of the Edmonton Food Bank.
The need for community support of the food bank is critical at these times as the organization sees over 20 thousand people across the hamper programs every month.
When Dan was younger him and his family relied heavily on the foodbank so it's his way of paying back to the organizations.
Can Man Dan's first of three campouts will be at Southgate Safeway and he'll be staying there until Sunday.
According to Dan, 9 years experience doesn't help him that much in these campouts.. It gets harder
Dan's mom, Pamela Johnstone says she's very proud of what her son as accomplished.
The goal for this year is over 100 thousand pounds of food, you can find updates on Dan's campout at his Facebook page as well as his webpage!