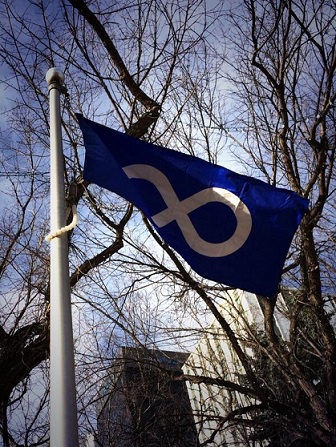 Métis Week is held annually in Alberta in connection with Louis Riel Day (November 16). The Métis Nation of Alberta organizes a full week of events to celebrate the rich culture, history and contributions of Métis people in the province.
November 12th was proclaimed Métis Recognition Day in Edmonton, during an event at Edmonton's City Hall that featured a celebration of Métis music and dance.
Some of the highlights at the event included the singing of the Métis Nation Anthem by Cyril Bernard and jigging performances by the Métis Child & Family Services Society, accompanied by Brianna Lizotte on fiddle and Colten Bear on guitar.
Traditional artwork by MJ Belcourt, the City's Indigenous Artist-in-Residence, who is of Métis descent, was also on display.
To honour Métis Week and the Métis people of Edmonton and surrounding areas, each year the City of Edmonton partners with the Métis Nation of Alberta and its local regional council to host a proclamation and flag-raising ceremony in City Hall.
By doing so, the City of Edmonton recognizes the important role that Métis people have played in the founding and development of Edmonton, and the contributions they continue to make to our great city.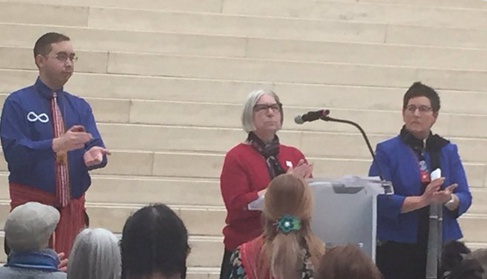 Audrey Poitras, Metis Nation of Alberta president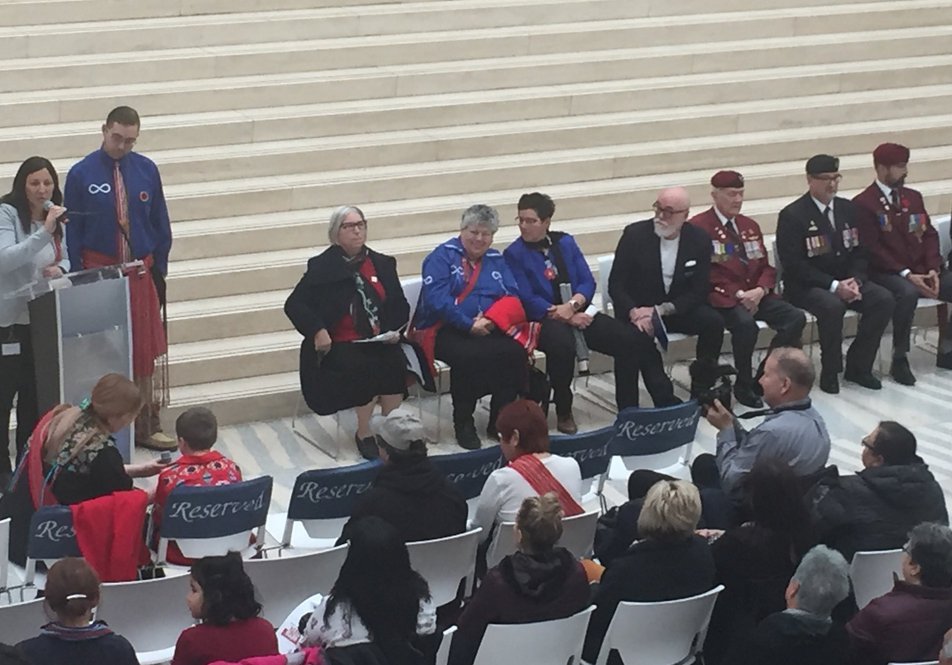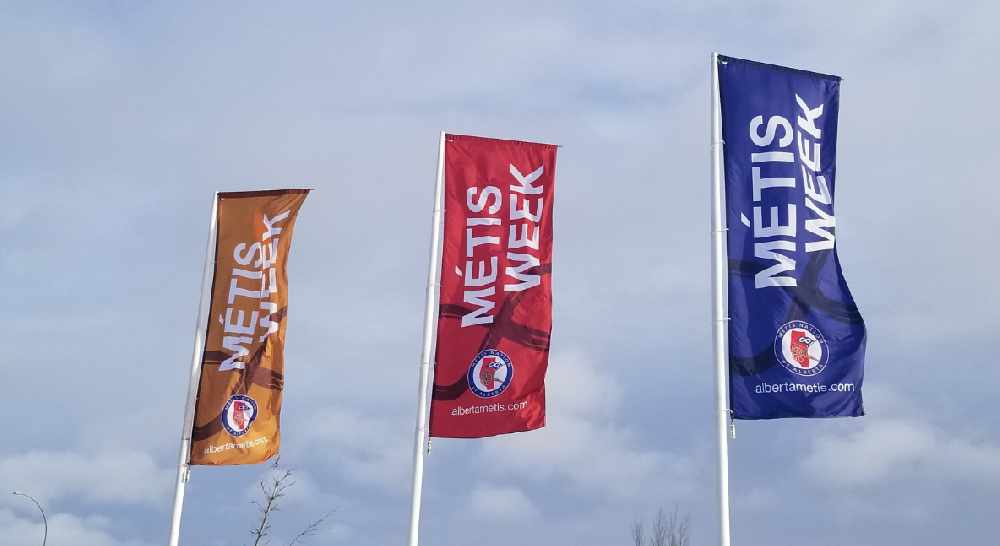 Métis Week Flags are up along Kingsway Ave in Edmonton