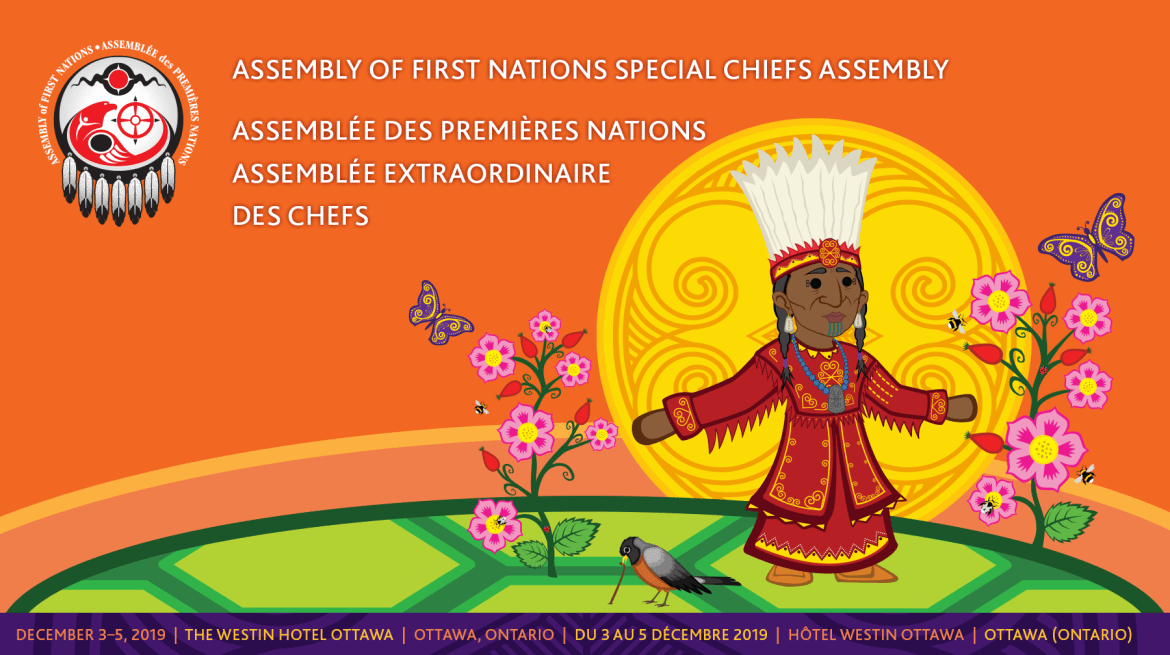 Chiefs and delegates will gather under the theme "Honouring Promises" to assess progress, set priorities and strategic direction for the coming year.
Hundreds of First Nations leaders, Elders and Knowledge Keepers, women, youth and other delegates are set to gather December 3-5 for the Assembly of First Nations Special Chiefs Assembly, in Ottawa, Ontario.
The Assembly will also hear from Ministers in the new federal cabinet and federal and provincial leaders.
Highlights include:
Day 1 – Tuesday December 3, 2019
8:30 a.m. - Grand Entry
10:30 a.m. - AFN National Chief Perry Bellegarde Opening Address.
12:00 p.m. – National Chief Press Conference (onsite)
1:00 p.m. – Honourable John Horgan, Premier of BC
1:30 p.m. – Honourable Marc Miller, Minister of Indigenous Services Canada
Day 2 – Wednesday December 4, 2019
10:00 a.m. – Honourable Carolyn Bennett, Minister of Crown Indigenous Relations
10:30 a.m. – Honourable Steven Guilbeault, Minister of Heritage Canada
11:00 a.m. – Honourable David Lametti, Minister of Justice &
Attorney General of Canada
Find more details on the AFN assembly here