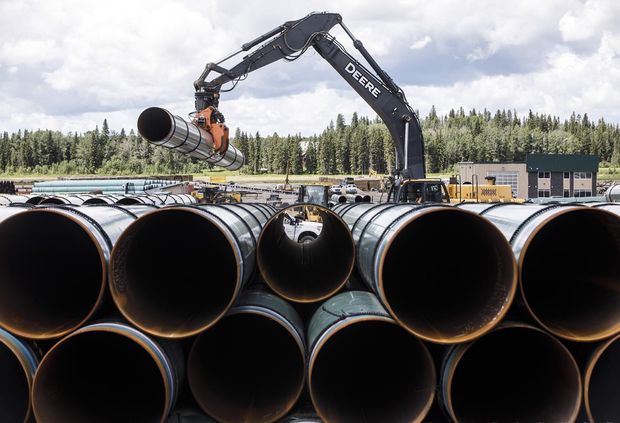 4,200 people should be employed by end of the year, Crown corporation says
After years of delays, pipeline construction is ready to begin on the Trans Mountain expansion project.
On Tuesday, Trans Mountain president and CEO Ian Anderson, federal Natural Resources Minister Seamus O'Regan, provincial Energy Minister Sonya Savage, as well as representatives from local governments and the Enoch Cree Nation will officially mark the start of construction at an event near Acheson, west of Edmonton.
The Trans Mountain expansion project is considered critical infrastructure for landlocked oil producers in Alberta keen to expand their customer base beyond the United States. The 590,000-barrels-per-day expansion would raise the pipeline's capacity to 890,000-bpd, enabling more shipments to Asia's energy-hungry markets.
It's set to be finished by mid-2022.